An analysis of entrepreneurial intent among rural youths in Njoro Sub-County, Kenya
Abstract
Out of 1,2 billion people on the African continent, more than 60% aged between 18-35years of age are facing high unemployment and underemployment (International Labor Organization, 2020). This situation correlates with the Kenyan environment where about 80% percent are youth being unemployed (Oduwole, 2015). The objective of this study is to analyze entrepreneurial intent among rural youths in Njoro Sub-County, Kenya. This research specifically focused on determining the proportion of youths intending to start a business and motivating factors behind the business, identifying the types of entrepreneurships ventures that youth are interested to start, ascertaining the challenges affecting the translation of business ideas into viable projects, and assessing the Kenyan Policy environment surrounding the promotion of youth entrepreneurship. Three wards Njoro, Lare, and Mauche selected purposively based on the data and highest proportions of unemployed youths. The study uses a sample size of 250 youths. The study uses descriptive and inferential statistics through measures of central tendency and the binary probit model. Probably the results will show that youths are willing to start a business and interested in businesses such as farming, selling second-hand clothes, value addition to agriculture produce, and Boda Boda (tukutuku) business. However, the main challenge can be a lack of capital. The study uses probit regression to investigate the likelihood of venturing into business and variables like family assets, higher education levels, training, and experience are more likely to motivate youth to start a business. Policies are there to support youths but only a few helped. These results are likely to contribute to the board of knowledge and also to youth empowerment policy in Kenya.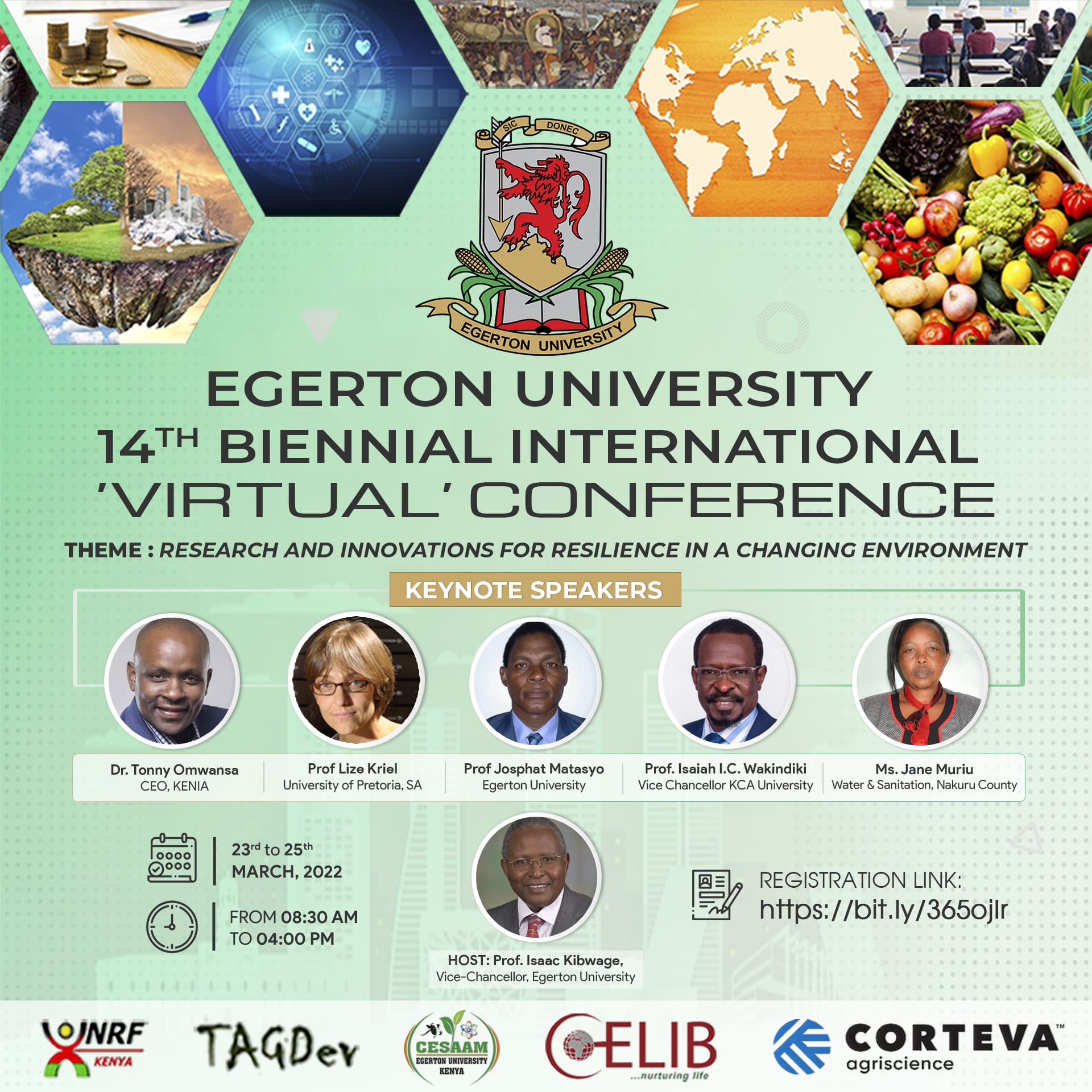 How to Cite
Nyakapene, N. (2022) "An analysis of entrepreneurial intent among rural youths in Njoro Sub-County, Kenya", Egerton University International Conference. Available at: https://conferences.egerton.ac.ke/index.php/euc/article/view/142 (Accessed: 4 February 2023).
Section
Innovations in Climate Change and Natural Resource Management
License
Copyright (c) 2022 Egerton University International Conference
This work is licensed under a Creative Commons Attribution 4.0 International License.