Unlocking Secondary School Agriculture Students' Poor Performance an Impediment to Transformative Education: "A Literature Review Perspective"
Abstract
The 21st century job market is bound to be dominated by science and digital oriented occupations. Secondary school Agriculture has been a pillar in preparing learners for self-reliance after school as well further education in science. This subject is crucial in the curriculum since Agriculture sector is the economic mainstay of most the developing nations all over the world. In Kenya, the performance of Agriculture subject at secondary school level has been poor since 2013. The poor performance is posted at a time when the country is in need of professionals in the STEM field. The causes for the poor performance in Agriculture have not been well documented neither intervened. The aim of this paper was to review recent literature on the student and school capacity factors influencing student performance in Agriculture in secondary schools and possible intervention measures for improved performance. First the reports from Kenya National Examination Council were reviewed to understand the trend in secondary school Agriculture performance. In the second stage non-systematic review was done to identify studies on secondary school Agriculture performance. In the third stage systematic review was carried out to specifically identify empirical articles targeting secondary school Agriculture performance. Only 33 studies addressed secondary school Agriculture. Student factors influencing agriculture performance include attitude, motivation and background while school capacity factors affecting performance are inadequate physical learning resources like the school farm, workshop, library and computer laboratories. Integration of ICT was also in the infancy stage with most schools lacking the necessary digital devices and content.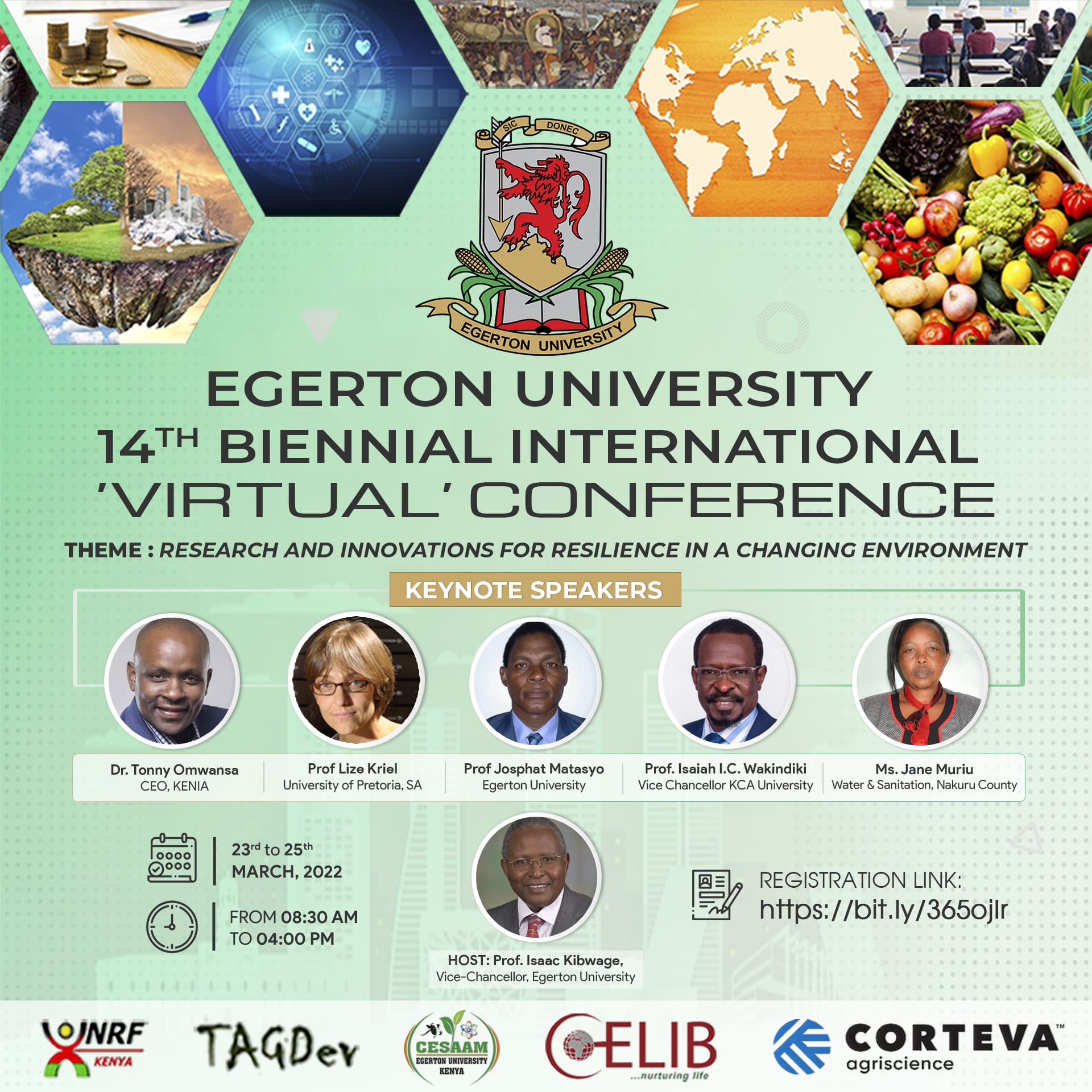 How to Cite
kyule, miriam (2022) "Unlocking Secondary School Agriculture Students' Poor Performance an Impediment to Transformative Education: 'A Literature Review Perspective'", Egerton University International Conference. Available at: https://conferences.egerton.ac.ke/index.php/euc/article/view/167 (Accessed: 4 February 2023).
Section
Transformative Education for Social-Economic Adaptability
License
Copyright (c) 2022 Egerton University International Conference
This work is licensed under a Creative Commons Attribution 4.0 International License.