EFFECT OF SELECTED BRIQUETTING TECHNOLOGIES ON PERFORMANCE PROPERTIES OF RICE HUSK- MAIZE COBS-SUGARCANE BAGASSE BRIQUETTES
Abstract
Energy availability at domestic level continues to pose a challenge across the world and especially in Africa. Firewood is the major source of energy in rural and peri-urban households in Kenya but there is need to find an alternative and sustainable environmentally friendly fuels for households. Densification of briquettes from biomass has been considered as a substitute alternative fuel. Thus, main objective of this study was to evaluate the effect of performance properties of briquette properties using pressurized (Screw press) and non-pressurized technologies (drum agglomerator and handmade). Feedstocks were carbonized in a locally fabricated kiln. The biochar was milled to obtain less than 2mm size, blended and mixed with molasses binder for densification and agglomeration. Rice husk-corncobs and sugarcane bagasse were mixed at ratios of 1:1:1, 1:2:2, 1:3:3, 2:1:2, 2:2:3, 2:3:1, 3:1:3, 3:2:1 and 3:3:2 respectively. Performance characteristics were determined using Water Boiling Test (WBT). Results showed ignition time varied from 4 (screw press), 3 (drum agglomerator) and 3 minutes for (handmade) briquettes. Considering time to boil. values ranged from 13.5-11.5 min for screw press to handmade respectively. Highest value for burning rate was witnessed for handmade (27.5 g/min) then drum agglomerator (22 g/min) while screw press recorded (19.5 g/min). Specific fuel consumption showed values of 0.1195 J/g (screw press), 0.123 J/g (drum agglomerator) and 0.127 J/g (handmade). Recorded values for power output were 7.3 (screw press), 6.2 (drum agglomerator) and 4.8KW for (handmade) briquettes. Findings from this study are therefore useful to briquettes users in making right choices on technology for optimum efficiency thus realization of SDGs #7 about affordable and clean energy.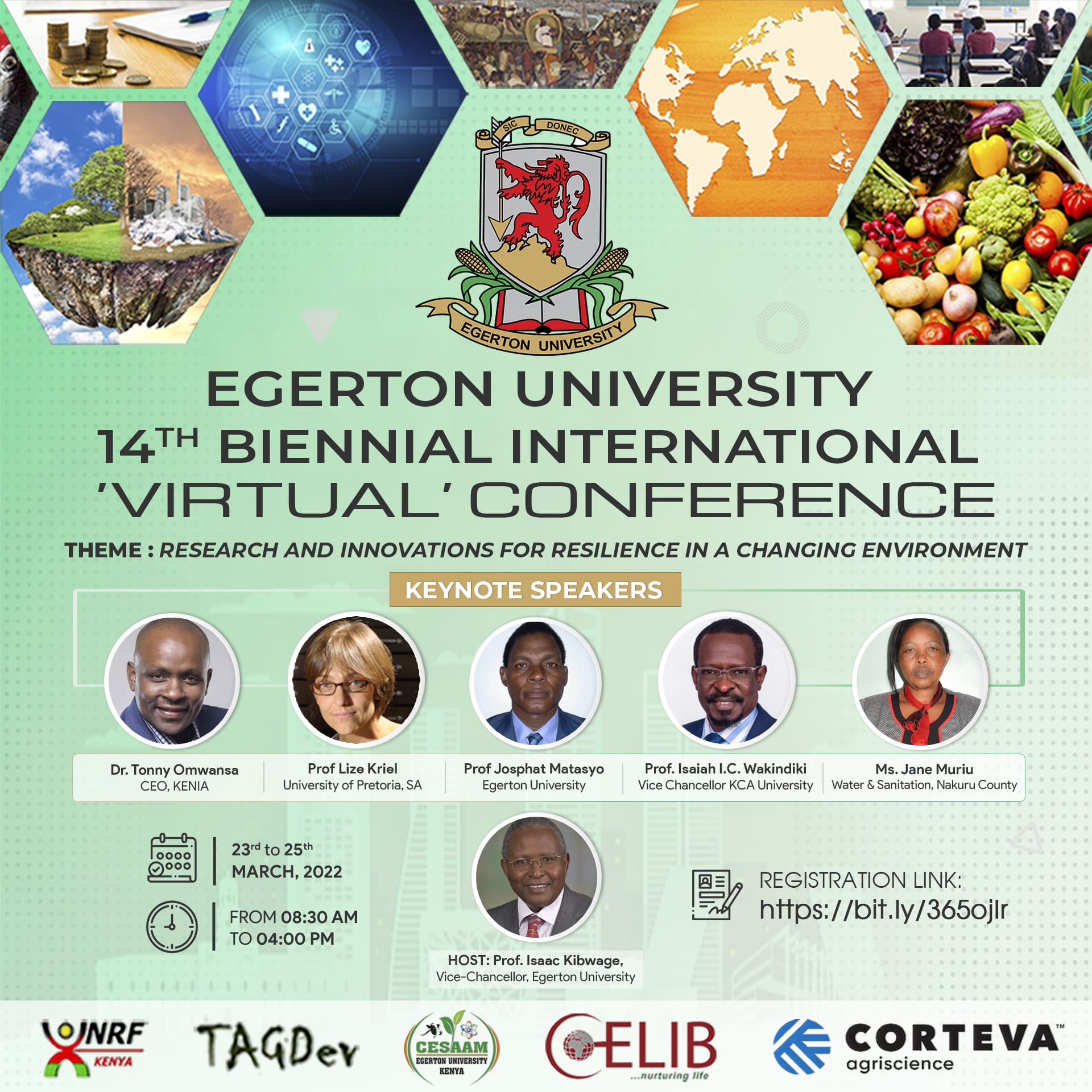 How to Cite
Okwara, W., Daudi Nyaanga, Caroline Maina and Peter Kabok (2022) "EFFECT OF SELECTED BRIQUETTING TECHNOLOGIES ON PERFORMANCE PROPERTIES OF RICE HUSK- MAIZE COBS-SUGARCANE BAGASSE BRIQUETTES", Egerton University International Conference. Available at: https://conferences.egerton.ac.ke/index.php/euc/article/view/174 (Accessed: 4 February 2023).
Section
Innovations in Climate Change and Natural Resource Management
License
Copyright (c) 2022 Egerton University International Conference
This work is licensed under a Creative Commons Attribution 4.0 International License.