IMPACT OF CLIMATE CHANGE MITIGATION STRATEGIES ON SMALL HOLDER FARMERS IN ARID AND SEMI-ARID REGIONS IN KENYA
Abstract
Climate change has had a big impact on agricultural production, with the arid and semi-arid lands (ASALs) bearing the greatest consequences. Changes have been witnessed in global rainfall and temperatures, which have been more severe in the developing countries, most of which are found in the tropical region. The negative effects of extreme climatic conditions have been heavily felt by small holder farmers in the ASALs, whose ability to adapt to the extreme conditions is low. Kitui county which experiences very low and unreliable rainfall has a high reliance on rainfed agriculture together with poor soils, making farming difficult in more than 90% of the county. Data was collected using questionnaires, interviews, observation and FGDs and was analysed using inferential tests such as Chi-square tests and Spearman's coefficient of correlation to determine the relationship between climate and agricultural production and also assess the coping strategies employed by the farmers towards the effects of the changing climate. The results indicate that 26% (104) of the farmers employed coping strategies against climate change effects while majority 74% (296) did not. Several strategies have been innovated and implemented among them being the use of zia pits, building of dams for all year-round irrigation, selective farming of drought resistant crops, enhanced maintenance and servicing of key community water facilities, intercropping and agroforestry among others. There has been improvement in the agricultural performance of farmers who have adapted the strategies, making them food secure. The study recommends the need to empower more farmers to adapt these strategies in order to increase their agricultural production and consequently their food security.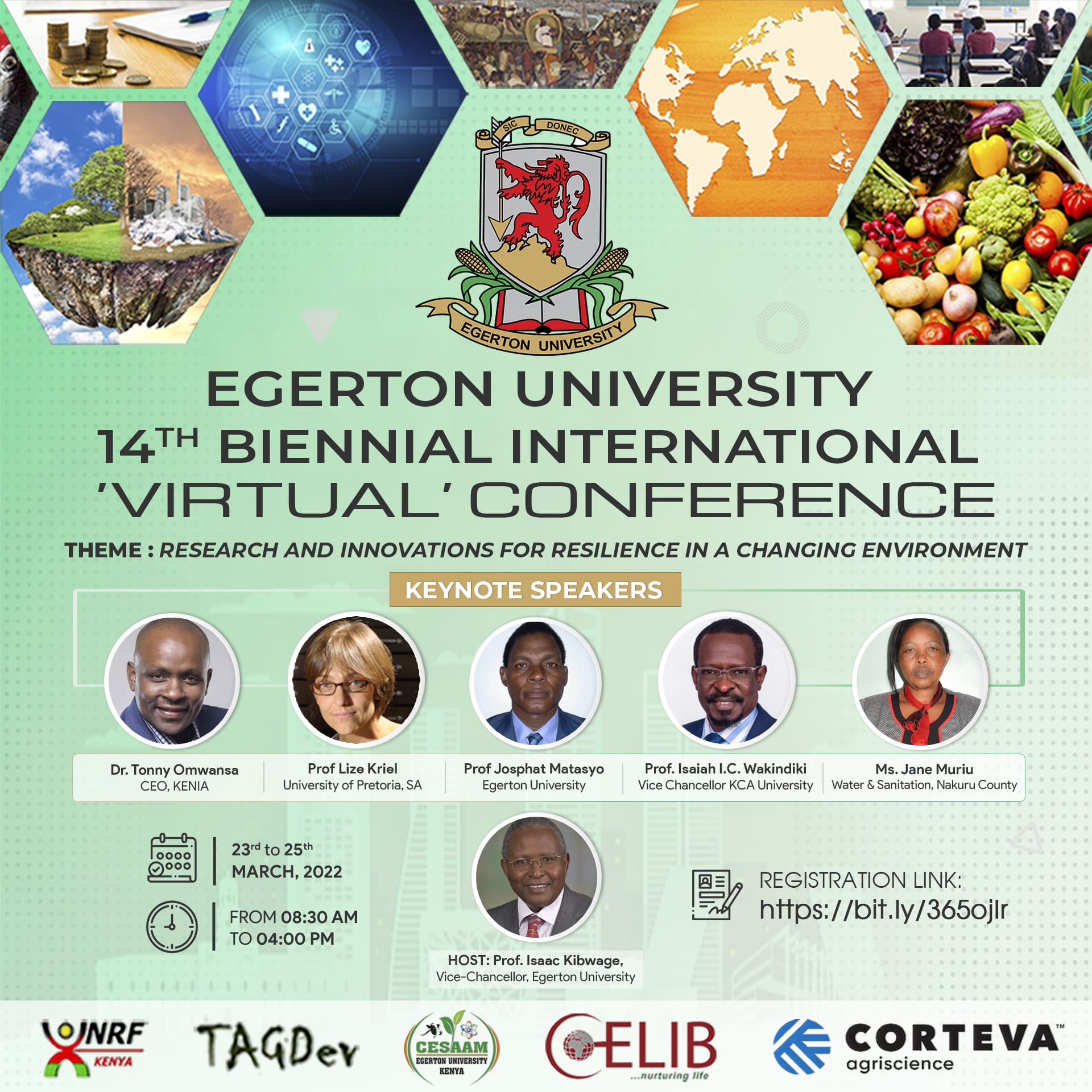 How to Cite
KHISA, G. V. (2022) "IMPACT OF CLIMATE CHANGE MITIGATION STRATEGIES ON SMALL HOLDER FARMERS IN ARID AND SEMI-ARID REGIONS IN KENYA", Egerton University International Conference. Available at: https://conferences.egerton.ac.ke/index.php/euc/article/view/189 (Accessed: 4 February 2023).
Section
Innovations in Climate Change and Natural Resource Management
License
Copyright (c) 2022 Egerton University International Conference
This work is licensed under a Creative Commons Attribution 4.0 International License.