FIXED EFFECTS AND GENETIC PARAMETERS ON FEED EFFICIENCY AND GROWTH TRAITS OF BORAN CATTLE IN KENYA
Abstract
Improvement of feed efficiency (FE) in beef cattle reduces the cost of meat production, apart from indirectly leading to reduced emission of greenhouse gases. Despite their importance, the fixed effects that influence FE and growth traits and their genetic parameters, particularly in Boran cattle in Kenya are not known. The objective of this study was to evaluate the effect of fixed factors and genetic parameters on FE and growth traits in the Boran Cattle (Bos indicus) in Kenya. A linear animal model was fitted to growth and feed efficiency data of 1348 herd of cattle born between 1992 and 2019 at the National Beef Research Centre in Kenya. Growth traits considered included pre-weaning average daily gain (ADG) and weaning weight adjusted to 205 days (WA205). Feed efficiency was measured using Kleiber Index at 205 days (KI205) and relative growth rate (RGR). The FE traits were derived from birth and weaning weight records and included sex, parity, year-season of birth or weaning, and dam weight at weaning. All fixed effects, except parity and dam age at weaning influenced ADG, WA205, KI205, and RGR significantly (P< 0.05). Direct heritability estimates for WA205, ADG, KI205, and RGR were 0.05±0.02, 0.27±0.02, 0.13±0.02 and 0.21±0.02; while the maternal heritability estimates were 0.04±0.02, 0.29±0.02, 0.10±0.02 and 0.23±0.02, respectively. The significant fixed effects (sex and year-season of birth or weaning) should be accounted for when analyzing the studied growth and feed efficiency traits.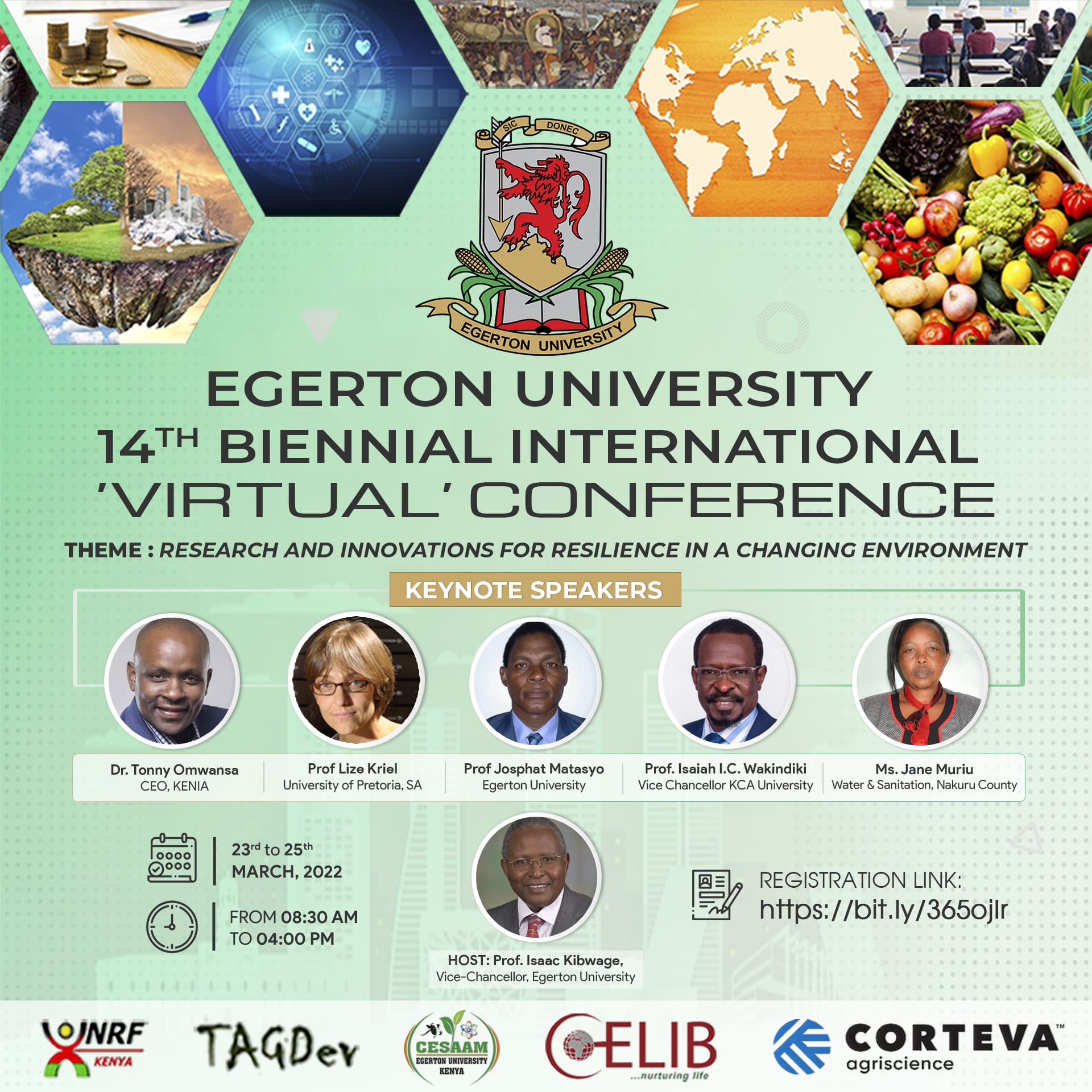 How to Cite
Dr.Joel Khobondo and Muasya, D. T. . (2022) "FIXED EFFECTS AND GENETIC PARAMETERS ON FEED EFFICIENCY AND GROWTH TRAITS OF BORAN CATTLE IN KENYA", Egerton University International Conference. Available at: https://conferences.egerton.ac.ke/index.php/euc/article/view/194 (Accessed: 4 February 2023).
Section
Transformative Agri-food Systems
License
Copyright (c) 2022 Egerton University International Conference
This work is licensed under a Creative Commons Attribution 4.0 International License.