The Unknown effects of land utilization types in soil greenhouse gas emissions in Western Kenya
Abstract
Smallholder farmers have diversified their land utilization types to meet their vast dietary needs and build their climate resilience. The land utilization types can significantly influence soil greenhouse gas (GHG) emissions. However, despite the obligation by countries to report their Nationally Determined Contribution (NDC) to United Nations Framework Convention on Climate Change (UNFCC) by its signatories, there is still huge data gap for regional and national GHG budget from land utilization types in sub-Saharan Africa (SSA). Accurate soil GHG (CH4, CO2, and N2O) fluxes data across different smallholder land-utilization types is fundamental in filling the data gap. We quantified soil GHG in different land utilization types following static chamber technique. The land utilization types include i) Agroforestry Markhamia lutea lutea and sorghum ii) sole sorghum iii) Agroforestry Leucaena leucocephala and sorghum iv) sole maize v) grazing land. The soil GHG fluxes varied CH4 (P<0.0001), CO2 (P=0.001), and N2O (p<0.0001) across the land utilization types. We observed the lowest CH4 uptake under grazing land (-0.35 kg CH4-C ha-1) and the highest under sole maize -1.05 kg CH4-C ha-1. We recorded the lowest soil CO2 emissions under sole maize, 6509.86, and the highest under grazing land, 14400.75 kg CO2-C ha-1. The results showed the lowest soil N2O fluxes under grazing land, 0.69 kgN2O-Nha-1, and the highest under agroforestry L 2.48 kg N2O-N ha-1. The GHG drivers were; soil bulk density, soil organic carbon, soil moisture, clay content, and root production. The yield-scale N2O fluxes ranged from 0.35 under sole maize to 4.90 g N2O-N kg−1 grain yields under Agroforestry L. Nonetheless, GHG fluxes and the yield scale emissions from different land utilization are in conjunction with the previous studies in SSA. Our findings are fundamental in coordinating low carbon and climate-resilient pathways to reduce GHG emissions in smallholders land utilization types.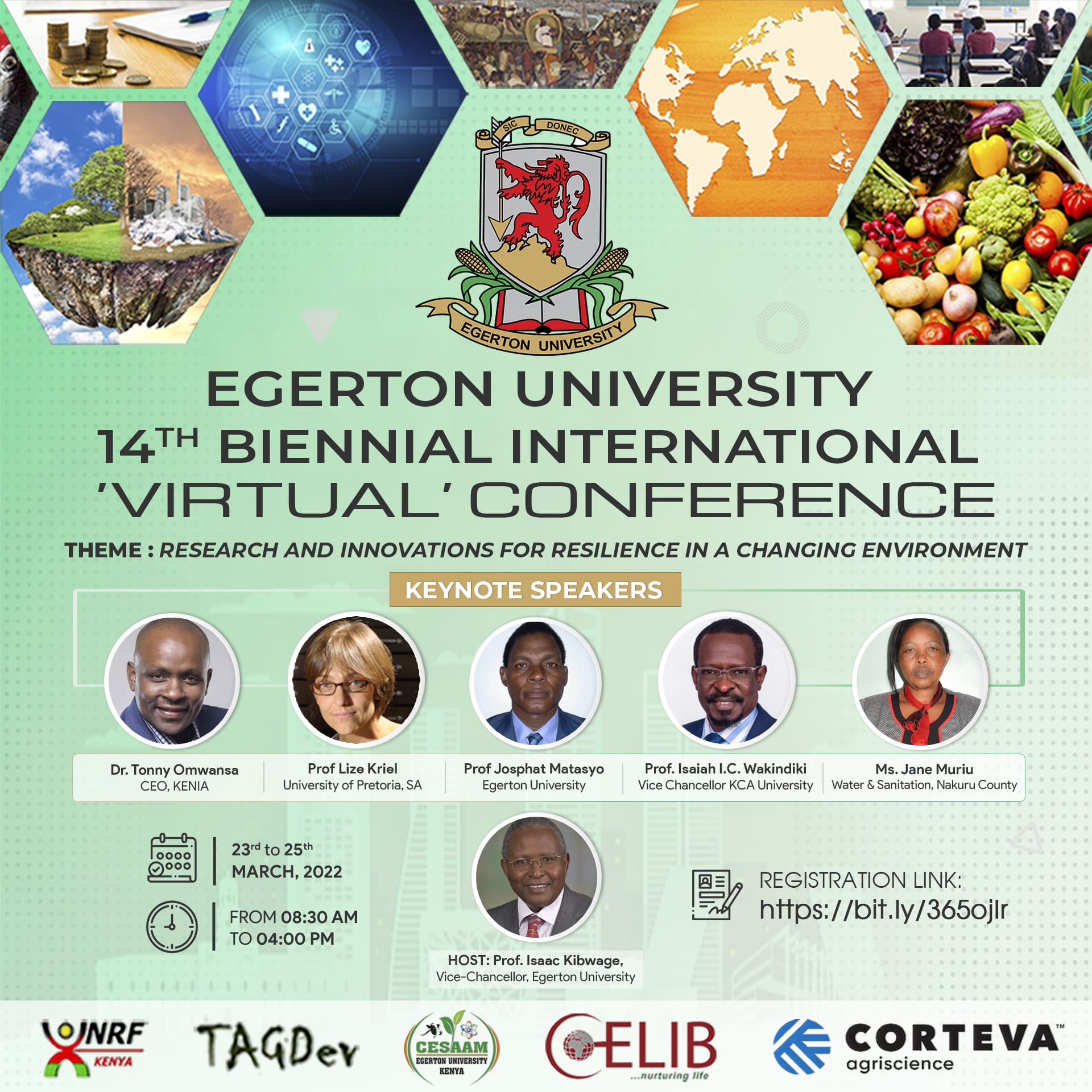 How to Cite
Kibet, E., Musafiri, C. ., Kiboi, M. ., Macharia, J. ., Ng'etich, O. ., Kosgei, D. ., Mulianga, B. ., Okoti, M. . and Ngetich, F. (2022) "The Unknown effects of land utilization types in soil greenhouse gas emissions in Western Kenya", Egerton University International Conference. Available at: https://conferences.egerton.ac.ke/index.php/euc/article/view/210 (Accessed: 4 February 2023).
Section
Innovations in Climate Change and Natural Resource Management
License
Copyright (c) 2022 Egerton University International Conference
This work is licensed under a Creative Commons Attribution 4.0 International License.