The CRICKETS PRODUCTION FOR HUMAN CONSUMPTION
Abstract
Crickets (Insecta: Orthoptera) Acheta domesticus production for human consumption contributes to the transformative Agri-food system as food security measure helping in achieving some of the sustainable development goals; 1.No poverty, 2.Zero hunger and Decent work and economic growth. People can easily access an inexpensive highly proteinous food. The venture is sustainable in the changing environment and more dependable in the near future as production cost is low with the innovative approach developed based on personal experience as a cricket attendant at Mixa Foods and Beverages. Use of modified carton boxes as hideouts, use of dried fine sieved heated cow dung as substrate, wooden pens as cages, old blanket pieces as water drinkers for pinheads, pebbles used to prevent adult crickets from drowning and use of water/used oil as a precaution against predators such as safari ants being major threat. To increase the production of the harvested crickets it's necessary to mimic its natural habitat, maintain daily routine activities and proper hygiene. Crickets are safe for human consumption, post-harvest activities such as blanching, drying and storage reduces microbial load that may be present unsafe for human health. Further processing into bakery products like biscuits, cakes, cookies bread and waffles makes it meets the ISO standards on Food safety standards enhancing value addition.
References
its based on my personal experinces at Mixa Foods & Beverages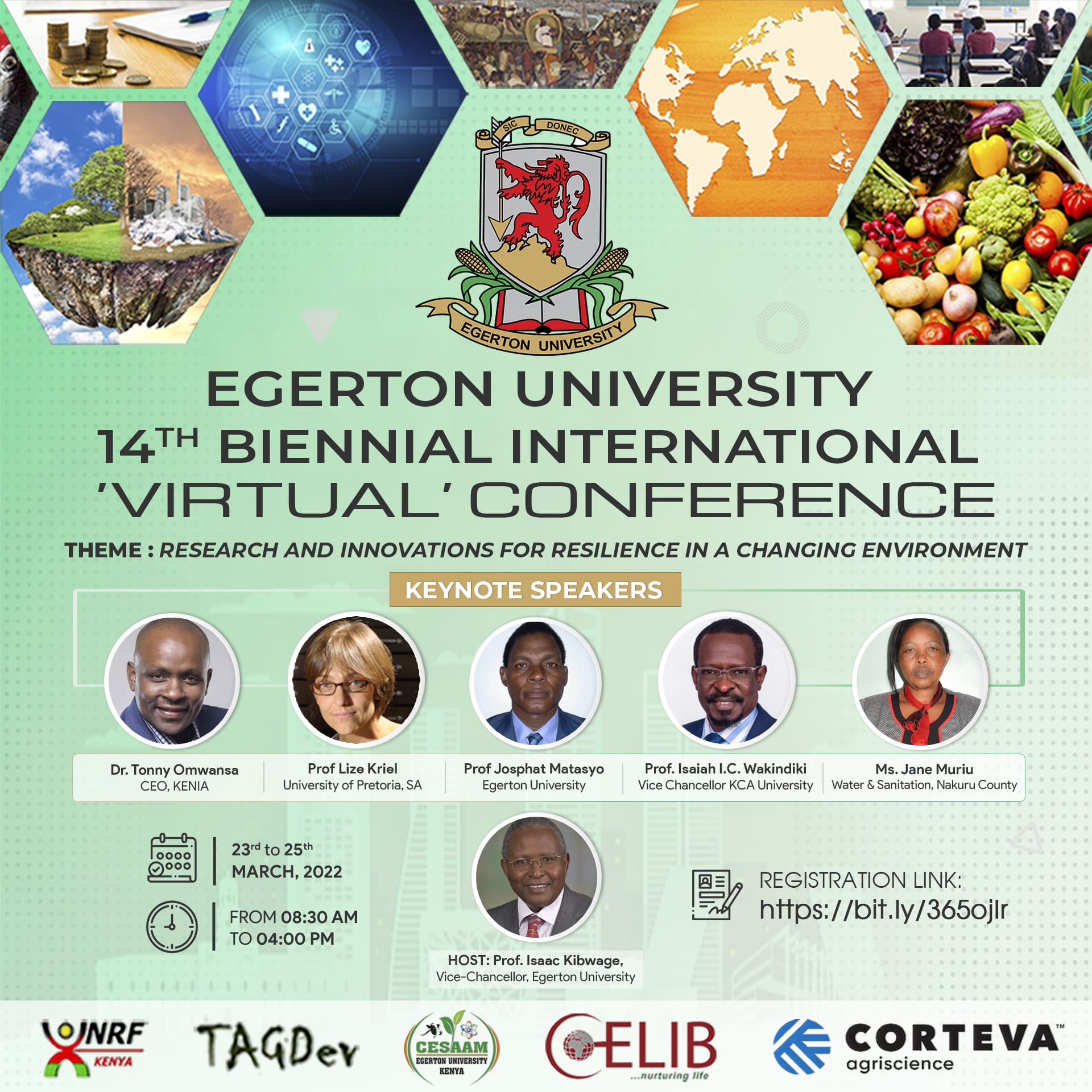 How to Cite
Okongo, C. K. (2022) "The CRICKETS PRODUCTION FOR HUMAN CONSUMPTION", Egerton University International Conference. Available at: https://conferences.egerton.ac.ke/index.php/euc/article/view/66 (Accessed: 4 February 2023).
Section
Transformative Agri-food Systems
License
Copyright (c) 2022 Egerton University International Conference
This work is licensed under a Creative Commons Attribution 4.0 International License.