COMMUNICATIVE COMPETENCE IN AFRICAN HIGHER EDUCATION CLASSROOMS: A KENYAN UNIVERSITY CASE STUDY
Abstract
This study examines aspects of academic communication at college level, including extra-linguistic components of communication such as classroom etiquette, content knowledge, non-verbal cues, question-response patterns, and discourse structures of essay type responses along with language use in a multi-lingual setting. It is based on a mixed-methods research design which employs both qualitative and quantitative aspects of the communication practices in higher education classrooms. Specifically, the study involves content analysis of teaching documents (syllabi and textbooks), learners' responses to test items; classroom observation; questionnaires and follow-up interviews for students and academic staff. Preliminary findings indicate a need to acknowledge existence of communication problems that need to be addressed to enhance communication for academic purposes as well communication for occupational purposes. The problems identified were those related with oral communication, writing skills and electronic communication. The findings of the study will inform curriculum development with a view to enhancing teaching and learning and improving students' academic growth. In addition, the outcomes of the study are expected to contribute to the improvement of graduates' communicative competence in the workplace.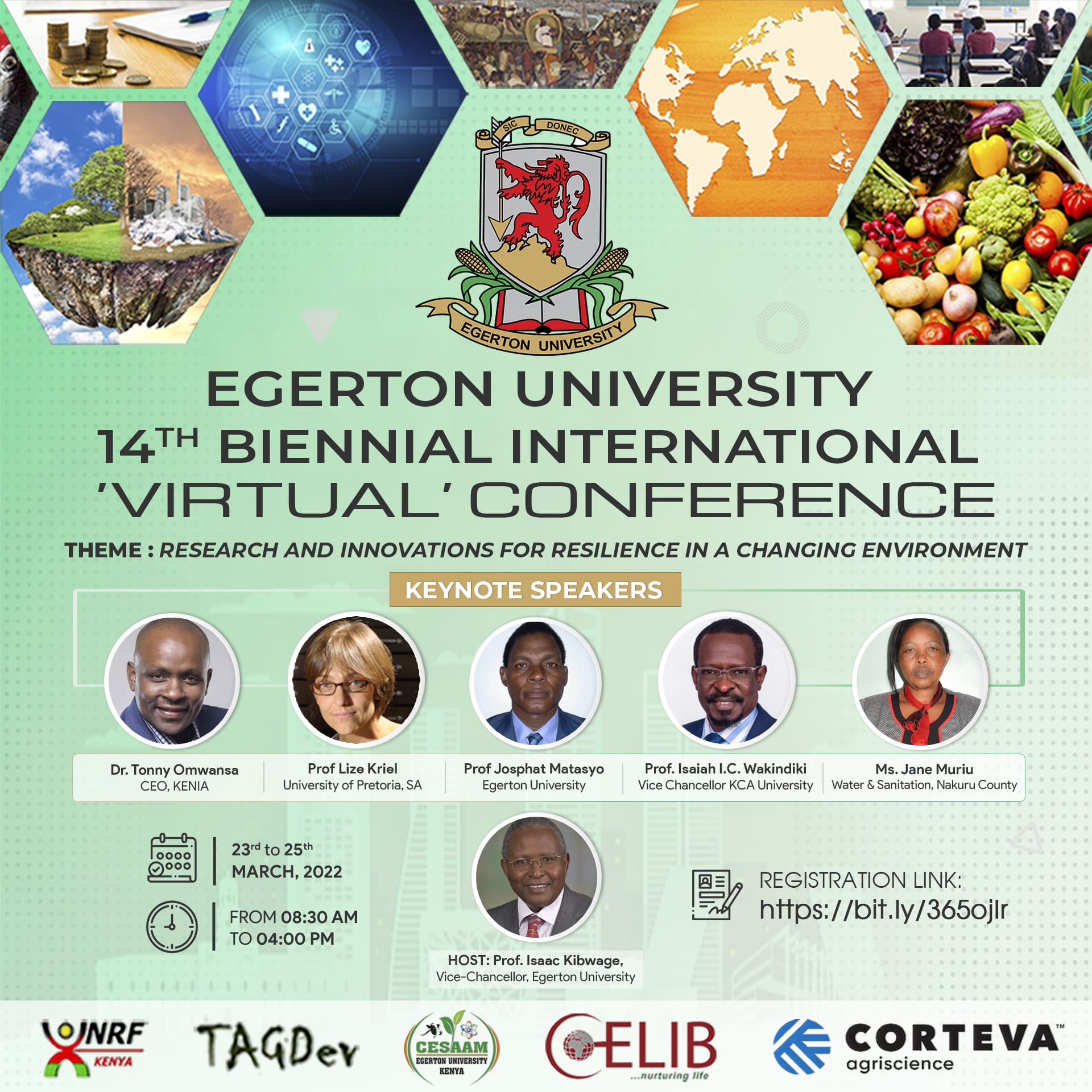 How to Cite
Mukuni, J. S. and Getuno, D. M. (2022) "COMMUNICATIVE COMPETENCE IN AFRICAN HIGHER EDUCATION CLASSROOMS: A KENYAN UNIVERSITY CASE STUDY", Egerton University International Conference. Available at: https://conferences.egerton.ac.ke/index.php/euc/article/view/147 (Accessed: 4 February 2023).
Section
Transformative Education for Social-Economic Adaptability
License
Copyright (c) 2022 Egerton University International Conference
This work is licensed under a Creative Commons Attribution 4.0 International License.