TOWARDS A DIGITAL TRANSFORMATION AGENDA FOR TEACHING, LEARNING AND ASSESSMENT IN HIGHER EDUCATION
THE CASE OF EGERTON UNIVERSITY, KENYA
Keywords:
Digital transformation, Teaching, Learning, Assessment, Higher Education
Abstract
Digital transformation has permeated all sectors of society to an extent that it is increasingly seen as a panacea for the many problems facing the society today. While there have been great advances in technology in other sectors such as banking, telecommunications, media and manufacturing, the same cannot be said about education. Efforts by higher educational institutions in Kenya to embrace technology in teaching, learning and assessment have had mixed results. A majority of these efforts have ended in shortcomings ranging from minimal impacts on students' learning to outright failure. Against a backdrop of heavy expenditure in setting up the ICT infrastructure at these institutions, this paper seeks to propose a digital transformation agenda that will improve and sustain the gains in terms of students' learning emanating from new technology introductions. A mixed research design that combined qualitative and quantitative data collection and analysis was used. An examination of current practices, policies, procedures, past examination papers and ICT systems in teaching, learning and assessment of students' learning at Egerton University was made against a theoretical best-practice scenario. The ICT systems of interest were: the university website, the Learning Management System (LMS), the Academic Records Management System (ARMS), and the students' Portal. The findings showed that there is passive resistance among academic staff towards embracing ICT in teaching, learning and assessment as depicted the uptake levels of e-learning.  The study recommends change management, in-house software development, capacity building, system integration and institutional policy guidelines as the pillars for digital transformation in the use of technology in teaching, learning and assessment.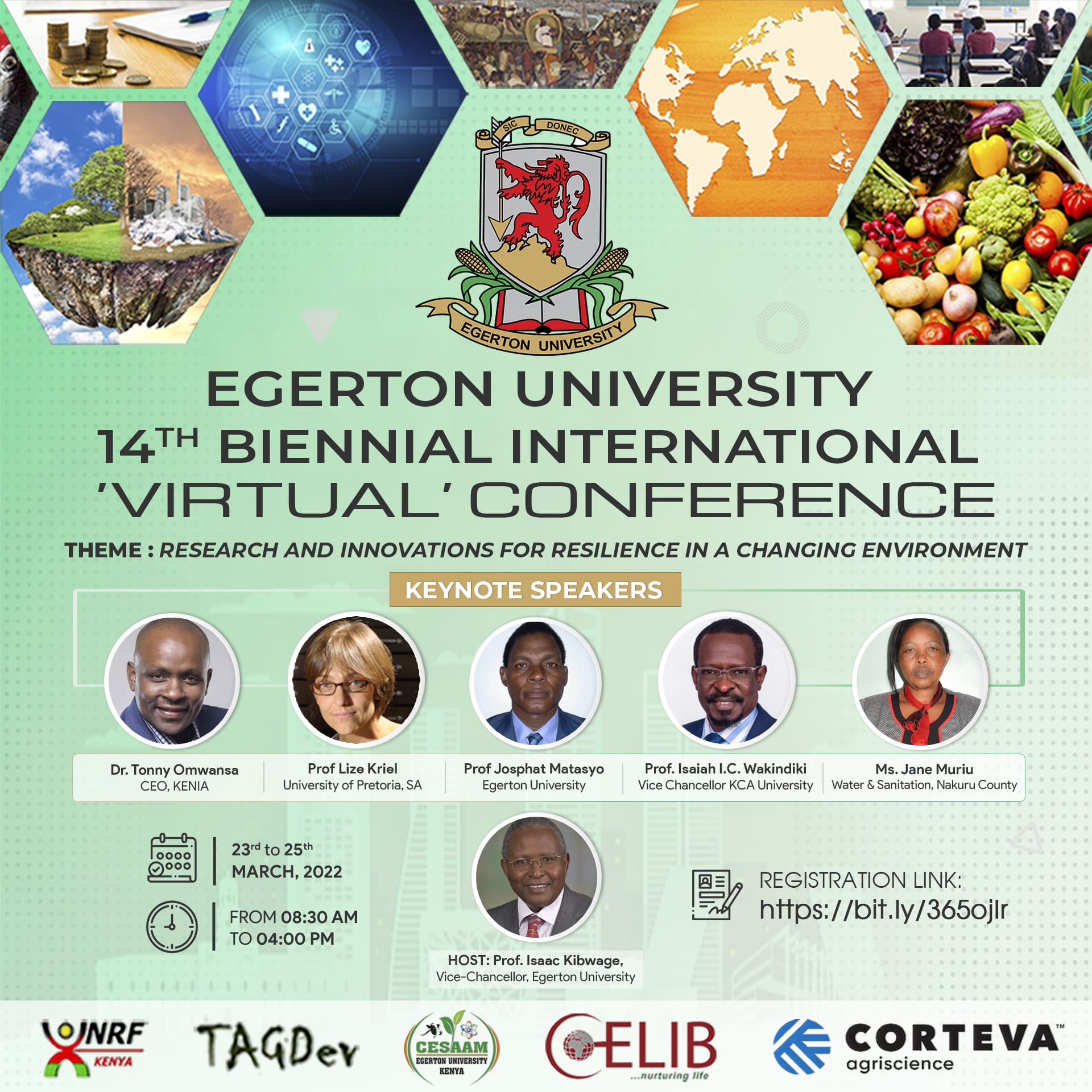 How to Cite
Getuno, D. M. (2022) "TOWARDS A DIGITAL TRANSFORMATION AGENDA FOR TEACHING, LEARNING AND ASSESSMENT IN HIGHER EDUCATION: THE CASE OF EGERTON UNIVERSITY, KENYA", Egerton University International Conference. Available at: https://conferences.egerton.ac.ke/index.php/euc/article/view/24 (Accessed: 4 February 2023).
Section
Transformative Education for Social-Economic Adaptability
License
Copyright (c) 2022 Egerton University International Conference
This work is licensed under a Creative Commons Attribution 4.0 International License.