ANALYSIS OF INTERNAL AND EXTERNAL FACTORS INFLUENCING AGRIPRENEURIAL ORIENTATION OF CASSAVA BASED SMALL AND MEDIUM AGRIPRENEURS IN KENYA
Abstract
Cassava (Manihot esculenta Crantz) is termed as a crop for a poor man and produced by many small and medium agripreneurs in Kenya, but there is little understood about agripreneurial orientation and its determinants. The objective of this study was to contribute to the development of cassava-based agripreneurs through agripreneurial orientation. A cross sectional survey comprising of 171 cassava entrepreneurs from Migori County within Suna East and Uriri Sub-Counties in Kenya was conducted during the period July-August 2019. Data were collected using semi-structured questionnaires and subjected to analysis using descriptive statistics and ordered logit regression model. Results showed that agripreneurial orientation was mainly influenced by internal factors such as years of experience of the owner of enterprise, number of employees operating an enterprise and external factors viz., land size under cassava, and daily quantities of cassava sold. Gender based number of trained employees and age of the enterprise were the minor determinants of agripreneurial orientation. This study recommends that major internal and external factors influencing agripreneurial orientation ought to be promoted and enhanced among small and medium agripreneurs through employing already experienced employee, considering increasing number of employees and considering number of quantities of cassava sold to gain economies of scales.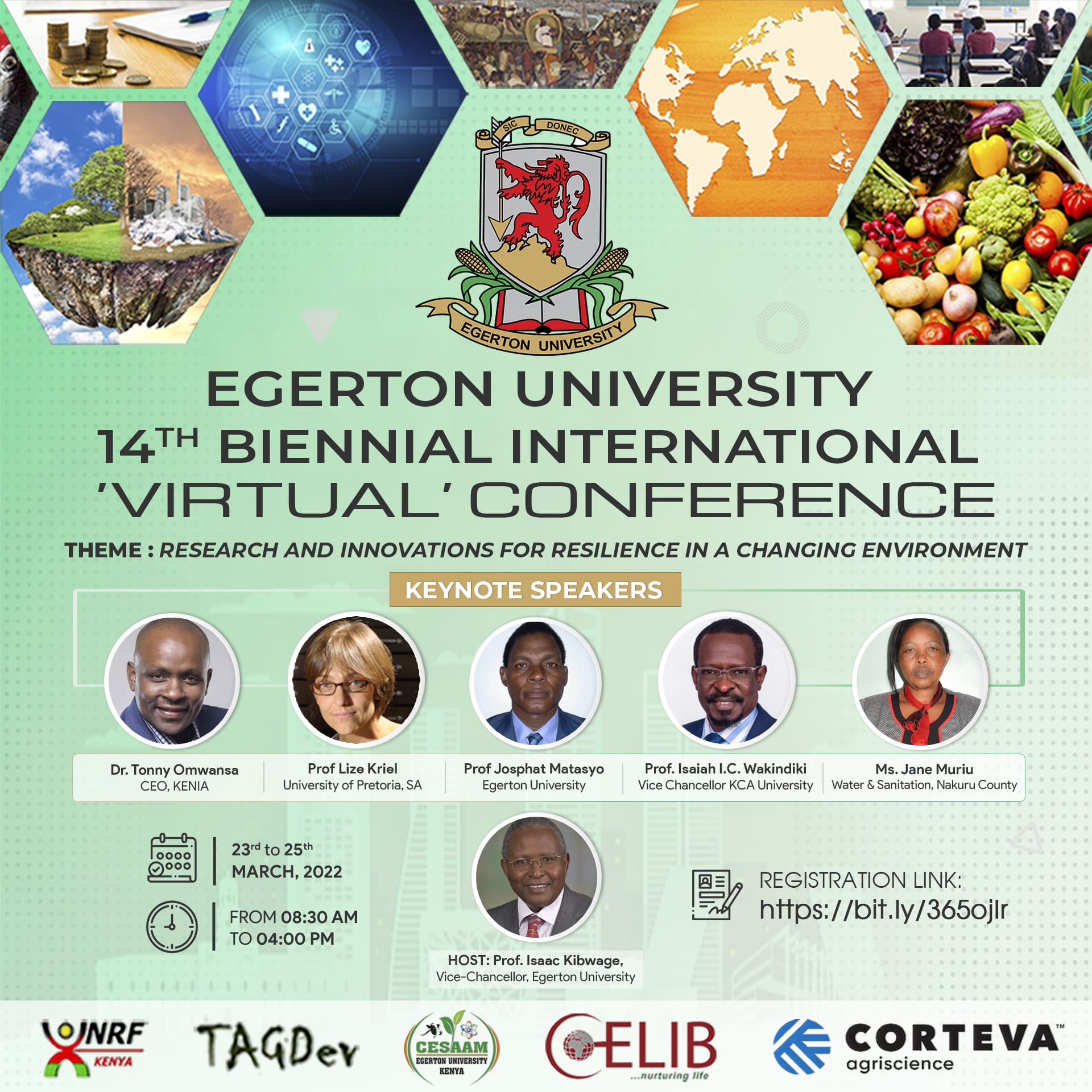 How to Cite
Matayo Gad, S., Ngigi, M. and Mutai, B. . (2022) "ANALYSIS OF INTERNAL AND EXTERNAL FACTORS INFLUENCING AGRIPRENEURIAL ORIENTATION OF CASSAVA BASED SMALL AND MEDIUM AGRIPRENEURS IN KENYA", Egerton University International Conference. Available at: https://conferences.egerton.ac.ke/index.php/euc/article/view/160 (Accessed: 4 February 2023).
Section
Entrepreneurship, Business and Trade
License
Copyright (c) 2022 Egerton University International Conference
This work is licensed under a Creative Commons Attribution 4.0 International License.