Can gendered work patterns in soil and water conservation improve soils and transform agriculture? A Mixed-Method Approach
Abstract
Adoption of soil conservation and water efficiency practices constitutes long-term strategies beyond short-term economic gains to conserve natural resources. However, the extent to which gendered socio-economic dynamics affect soils and the agricultural transformation process is still uncertain in the volcano region. The study was based on mixed-methods analysis. The study used a combination of both participatory qualitative (with 117 participants) and quantitative data with 653 male and female respondents in the districts of Burera, Gakenke, and Musanze. Results indicate that socio-economic and market access factors were significantly gender-differentiated. The level of perception and awareness of soil management and soil fertility practices does not reflect the actual adoption, and households tend to adopt conservation practices on a single plot close to the homestead. Gender roles, power positions, and managerial practices in labor and conservation practices explain women's pathway to the feminization of agriculture in the farm sector. Women's reluctance to participate in the non-farm sectors constitutes a hindrance to agricultural transition and economic empowerment. The study recommends designing complimentary packages of conservation practices to increase yield and returns to farm investment; strengthening women's participation in labor and farm management practices of the farm sector as a pathway to the feminization of agriculture, and promoting the capacity of women to participate in production and decision making of the non-farm sector to enhance the process of agricultural transition.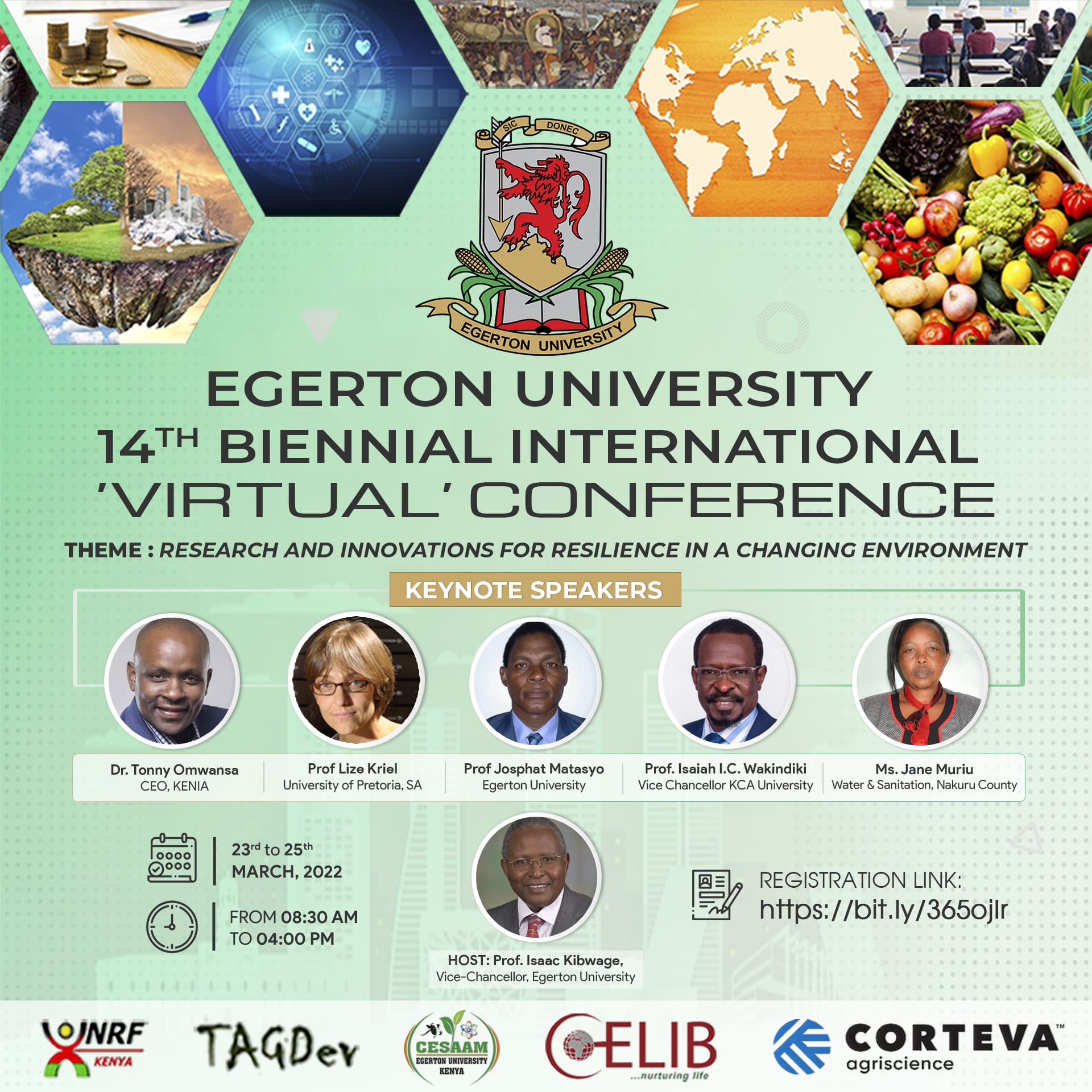 How to Cite
MUSAFILI, I. and Ingasia Ayuya, O. . (2022) "Can gendered work patterns in soil and water conservation improve soils and transform agriculture? A Mixed-Method Approach", Egerton University International Conference. Available at: https://conferences.egerton.ac.ke/index.php/euc/article/view/22 (Accessed: 4 February 2023).
Section
Innovations in Climate Change and Natural Resource Management
License
Copyright (c) 2022 Egerton University International Conference
This work is licensed under a Creative Commons Attribution 4.0 International License.