Festivity, Inanity and Discourses of the Body as Embodied Knowledge in the Bukusu Circumcision Ritual
Keywords:
Circumcision, Festivity, Joking, Inanity, Ritual
Abstract
Festivity, momentary inanity, peculiar behaviour and discourses of the body have always been examined as social experiences with a view to interpreting their nature and purpose in the societies they occur. Seldom have scholars extensively examined elements of bawdy symbolism, prescribed taunts, the performance of queer behaviour and the aesthetics of joking relationships within the Bukusu circumcision ritual. The Bukusu circumcision creates a unique bond that unites participants as established by the conception of a utopian and a hypersexualized atmosphere where the temporary suspension of official dogmatism is observed. The aura created from the euphoria of celebrating the coming of age of one of them creates a special type of communication replete with extreme exotic sexual symbolism, prescribed profanity, taboo words and jocular performances as manifest in bodily praxis, songs and conversations. By employing ethnographic methods and using the Carnival Ambivalence Theory, this paper discusses the symbolism apparent in the peculiar behaviour and excessive bawdiness in the Bukusu circumcision. The paper concludes that the meanings manifest in these elements thematize issues concerning personhood, masculinity, gender and status. The paper focuses on how certain episodes of ritual discourse manifest in the Bukusu circumcision ritual.
References
Abrahams, R. D. (1974). "Black Talking on the Streets." Explorations in The Ethnography of Speaking, 240-262. New York: Cambridge University.
Babcock-Abrahams, B. (1974). "The Novel and the Carnival World: An Essay in Memory of Joe Doherty." MLN, 89(6), 911-937.
Bakhtin, M. (1968). Rabelais and His World Cambridge. Mass.: Harvard University.
_________. (1994). The Bakhtin Reader: Selected Writings of Bakhtin, Medvedev, and Voloshinov. Great Britain: Edward Arnold Publishers.
Coates, R. (1998). Christianity in Bakhtin: God and the Exiled Author. Cambridge: Cambridge University Press.
Csachesz, I. (2014). The Grotesque Body in Early Christian Discourse: Hell, Scatology and Metamorphosis. Routledge.
Eliade, M. (1965). Rites and Symbols of Initiation (pp. 87-89). New York: Harper and Row.
Evaldsson, A. C. (2005). "Staging Insults and Mobilizing Categorizations in a Multiethnic Peer Group." Discourse & Society, 16(6), 763-786.
Evans-Pritchard, E. (1929). "Some Collective Expressions of Obscenity in Africa." The Journal of the Royal Anthropological Institute of Great Britain and Ireland, 59, 311-331.
______________. (1956). Nuer Religion. Oxford: Clarendon Press.
______________. (1965). Theories of Primitive Religion. Oxford: Clarendon Press.
Fernandez, J. W. (1986). Persuasions and Performances: The Play of Tropes in Culture (Vol. 374). Indiana University Press.
Fiske, J. (1989). Understanding Popular Culture. London: Routledge.
Geertz, C. (1975). The Interpretation of Cultures: Selected Essays. London: Hutchinson.
Gluckman, M. (1935). "Zulu Women in Hoe Cultural Ritual." Bantu Studies 3, Ix: 255-71.
________. (1954). Rituals of Rebellion in South-East Africa. Frazer Lecture, 1952. Manchester, Manchester University Press.
________. (1959). Custom and Conflict in Africa. Glencoe, The Free Press.
________. (1963). Order and Rebellion in Tribal Societies. London: Cohen and West.
Indangasi, H., Mwangi, P., Gecaga, C., & Muchiri, M. (2013). Excelling in English. An Integrated Approach. Form Four Students Book. Nairobi: Kenya Literature Bureau.
Jackson, M. (1983). Knowledge of the Body. Man, 327-345. Great Britain: Royal Anthropology Institute.
Kakraba, A. D., & Addei, C. (2011). "Reunification and the Search for the African Identity in Armah." Current Research Journal of Social Sciences, 3(5), 426-431.
Karimova, G. (2010). "Interpretive Methodology from Literary Criticism: Carnivalesque Analysis of Popular Culture:" Jackass, South Park", and 'Everyday' Culture." Studies in Popular Culture, 33(1), 37-51.
Labov, W. (1972). Language in the Inner City: Studies in the Black English Vernacular (Vol. 3). Philadelphia: University of Pennsylvania Press.
Leach, E. R. (1961). Rethinking Anthropology (Vol. 1062). London: Athlone Press.
Mbachi, F. & Likoko, S. (2013). "Traditional Male Circumcision and its Implication on the Socio-Economic and Psychosocial Life of the Bukusu Community in Kenya." Research on Humanities and Social Sciences, 3 (1), 218-225.
McMahon, F. F. (2000). "The Aesthetics of Play in Reunified Germany's Carnival." Journal of American Folklore, 378-390.
Mcotheli, N. (2006, September 4). Ban Circumcision Schools. Daily Dispatch, p. 14.
Montemurro, B. (2003). "Not a Laughing Matter: Sexual Harassments "Material" on Workplace-Based Situation Comedies." Sex Roles, 48(9-10), 433-445.
Mwamzandi, I. (2002). Usemezano katika Umalenga wa Kiswahili: Mfano wa Taarab. Doctoral Dissertation, Egerton University.
Myemana, A. (2004). Should Christians Undergo the Circumcision Rite? East London, England: 3 Eden Ministries.
Ntombana, L. (2011). Should Xhosa Male Initiation be Abolished? International Journal of Cultural Studies, 14, 631–640.
Pikli, N. (2001). "The Carnival and Carnivalesque Laughter, Falstaff's Mythical Body." The Prism of Laughter. Shakespeare's "Very Tragical Mirth, 6. Unpublished PhD Thesis.
Radcliffe-Brown, A. R. (1940). "On Joking Relationships." Africa, 13, 195-210.
_________________. (1949). "A Further Note on Joking Relationships." Africa, 19(2), 133-140.
Ratele, K. (2008). Analyzing Males in Africa: Certain Useful Elements in Considering Ruling Masculinities. African and Asian Studies, 7, 515–536.
Stallybrass, P., & White, A. (2002). "The Politics and Poetics of Transgression." A Reader in the Anthropology of Religion, 135, 275-287.
Wafula, R. J. (2006). Male Ritual Circumcision among the Bukusu of Western Kenya: An Indigenous African System of Epistemology and how it Impacts Western Forms of Schooling in Bungoma District. Doctoral Dissertation, Ohio University.
Wako, F. (2002). "Tradition, Memory, Creativity and the Self in the Personal Narratives among the Borana of Kenya: Conformity and Conflict." Fabula, 43(1/2), 18-34.
_______. (2013). "The Poetics of Joking Relationships among the Borana Clans, Kenya." Research on Humanities and Social Sciences. 3(19). 133-139.
Were, W. (2014). Traditional Ritual Ceremony as Endurama: A Case Study of Imbalu Ritual among the Bukusu of Western Kenya. Nairobi: Kenyatta University.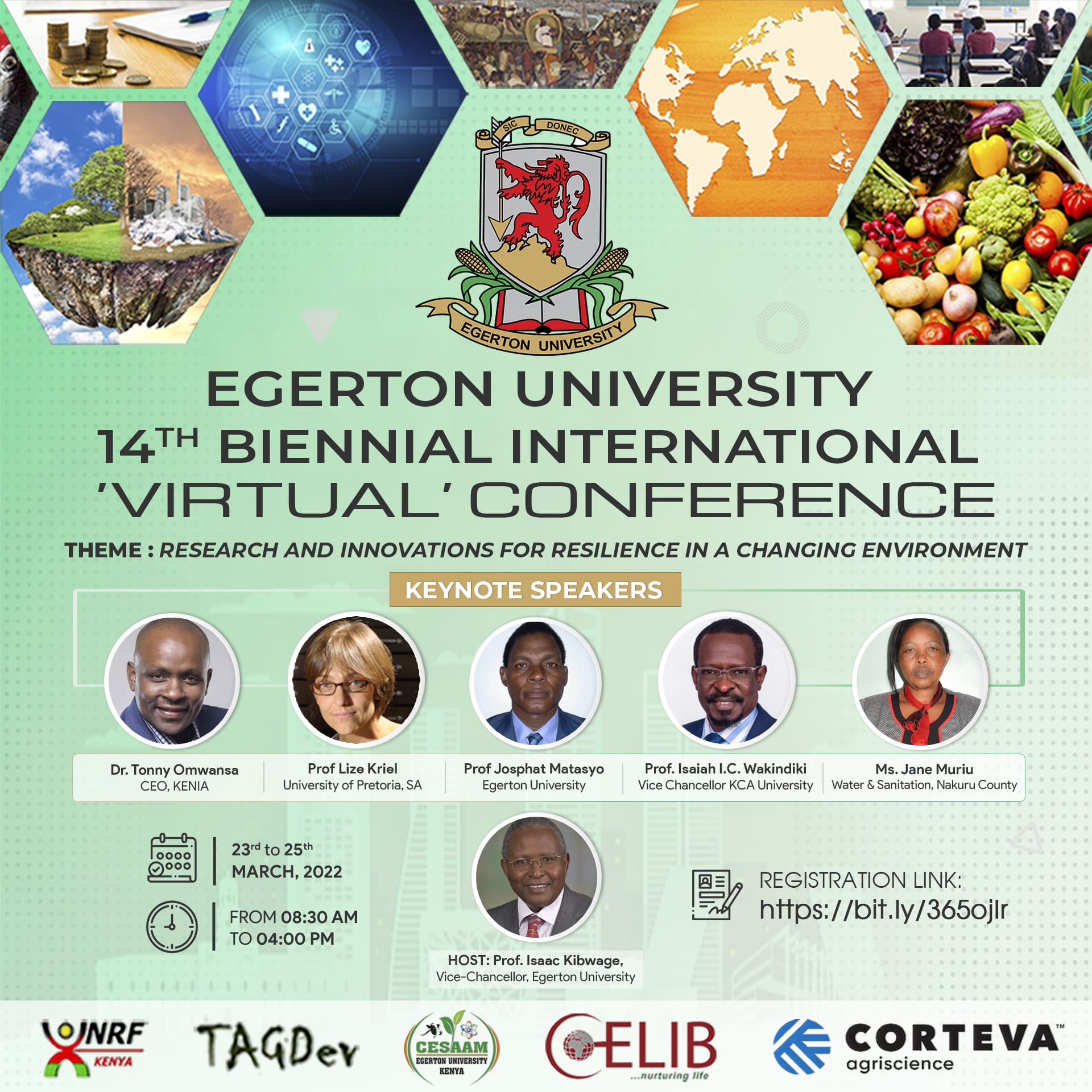 How to Cite
CHANGALWA, J., KWEYA, D. and WAKO, F. (2022) "Festivity, Inanity and Discourses of the Body as Embodied Knowledge in the Bukusu Circumcision Ritual", Egerton University International Conference. Available at: https://conferences.egerton.ac.ke/index.php/euc/article/view/35 (Accessed: 4 February 2023).
Section
Literature, History and Culture
License
Copyright (c) 2022 Egerton University International Conference
This work is licensed under a Creative Commons Attribution 4.0 International License.