A FRAME ANALYSIS OF PRESIDENT UHURU KENYATTA'S MADARAKA, MASHUJAA AND JAMHURI DAY SPEECHES OF 2020
Abstract
Almost every country in the world observes a national holiday in honor of an important patriotic event. Notably, national holiday discourses reveal core fundamental aspects of a nation and its attributes. As a result, national holidays are a valuable tool for a linguistic analysis. This paper is a linguistic examination of three of President Kenyatta's speeches during three Kenyan national days. These national holidays(Madaraka day celebrated on 1st of June, Mashujaa day celebrated on 20th of October and Jamhuri day celebrated on 12th of December 2020),  are important since they have significance in the Kenyan history and remind the Kenyans of the importance of such days. Further they act as a guide to the young generation about the values and message associated with these days. The paper through a frame analysis informed by Fairhurst and Sarr's framing techniques theory presents an analysis of the political, economic, and constitutive stories that President Uhuru Kenyatta included in the three speeches. The paper posits that the narration of such stories is a rich linguistic ground for understanding the agenda of government of the day. This is in contrast to other scholarly works done on political discourse that have principally concentrated on the rhetorical strategies, themes and techniques in political speeches. The analysis reveals that when dealing with political and national issues, the president frames things in an episodic way and or a thematic way. An episodic frame focuses of a single, specific event or issue at hand, whereas a thematic frame places issues and events on a larger, more analytical level.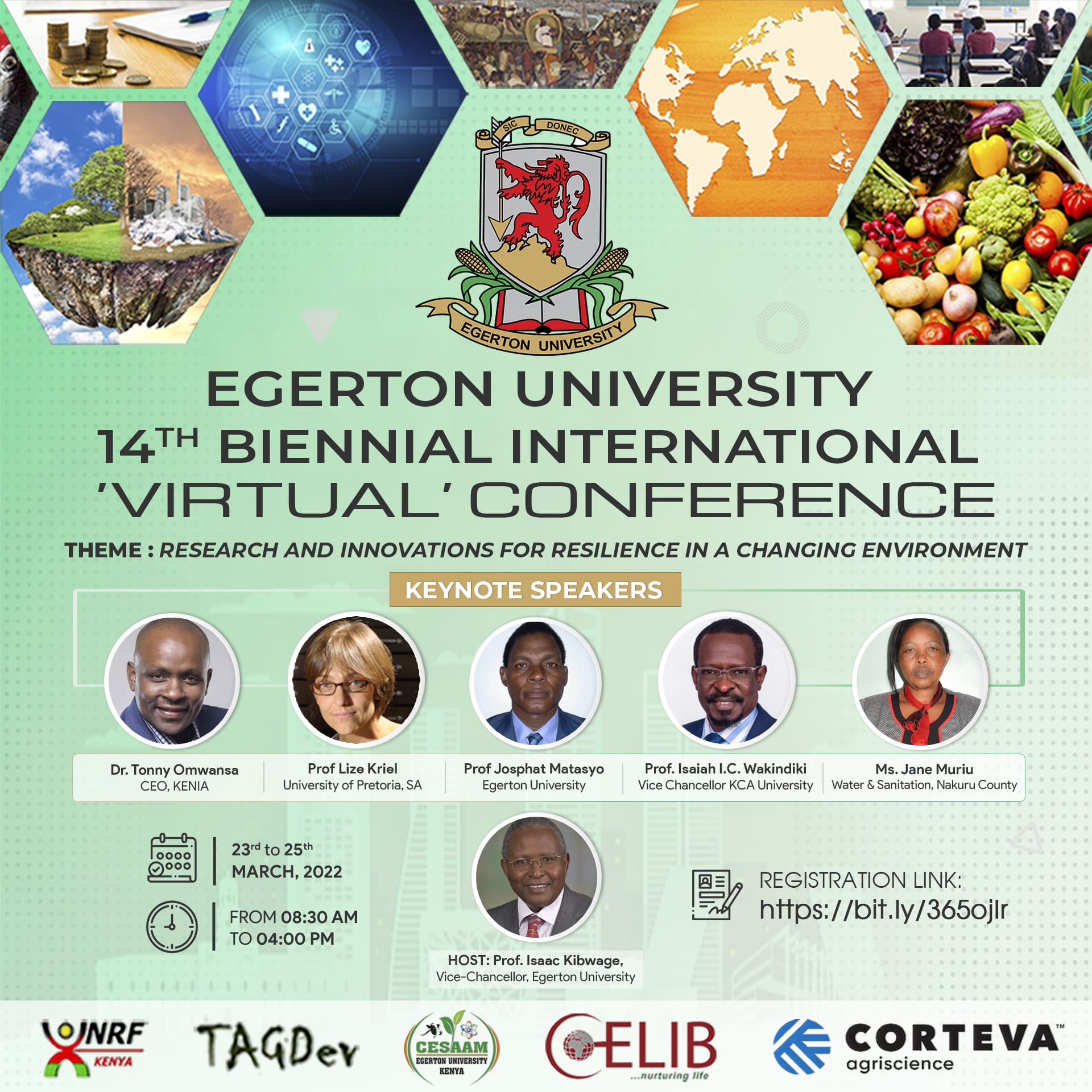 How to Cite
Mwaura Gacheiya, R., Wawasi Kitetu, C. and Achieng, B. (2022) "A FRAME ANALYSIS OF PRESIDENT UHURU KENYATTA'S MADARAKA, MASHUJAA AND JAMHURI DAY SPEECHES OF 2020", Egerton University International Conference. Available at: https://conferences.egerton.ac.ke/index.php/euc/article/view/56 (Accessed: 4 February 2023).
Section
Resilience and Rupture in Governance and Geopolitics in Africa
License
Copyright (c) 2022 Egerton University International Conference
This work is licensed under a Creative Commons Attribution 4.0 International License.