WIO slippery eel Slippery eel fishery along Kenyan east flowing rivers expose lacunae in Kenyan fisheries management; preliminary results
Eel fishery and its management
Abstract
African angullid eels are long-distance migratory fish, reproducing in the Indian Ocean and live in east flowing rivers and estuaries of the western Indian Ocean. Anguillids are of immense ecological and socioeconomic value, but are highly susceptible to multiple environmental and anthropogenic stressors. Globally, anguillids receive management and conservation attention, but not so in the east-African region. Despite, three of the four known East African anguillids being categorized as near threatened, they are important fishery resource to local river fishing communities. This study aims to characterize eel fisheries management in Kenya, through interviews of key resource managers at Machakos, Kilifi and Kwale counties harboring focal rivers (Athi and Ramisi). The predominantly male fisheries officers and local administrators, possessed post-primary education, with 57% having natural resource management courses. Although 86% of the managers were aware of ongoing fishery within their jurisdiction, knowledge of eel exploitation were lower (57%), especially at the upper catchment locations (P<0.05). There were no regularized river fishery catch monitoring, or designated fish landing sites or resource management units, as implemented in lake and marine fishery.  Furthermore, the resource managers reported absence of eel fishery legislation in the current fisheries act, but were familiar with existing government interventions, such as aquaculture and fishing gear donation schemes. Nonetheless, such interventions are largely inappropriate to river fisheries in general and eels in particular. Wildlife attacks, by crocodiles and hippos, were most commonly (43%) reported risks associated with river fisheries, but apart from fencing at an upstream dam, there were few interventions. Our research suggests that eels in Kenya are not be well managed and that their sustainable use and conservation requires urgent policy development and implementation to protect livelihoods.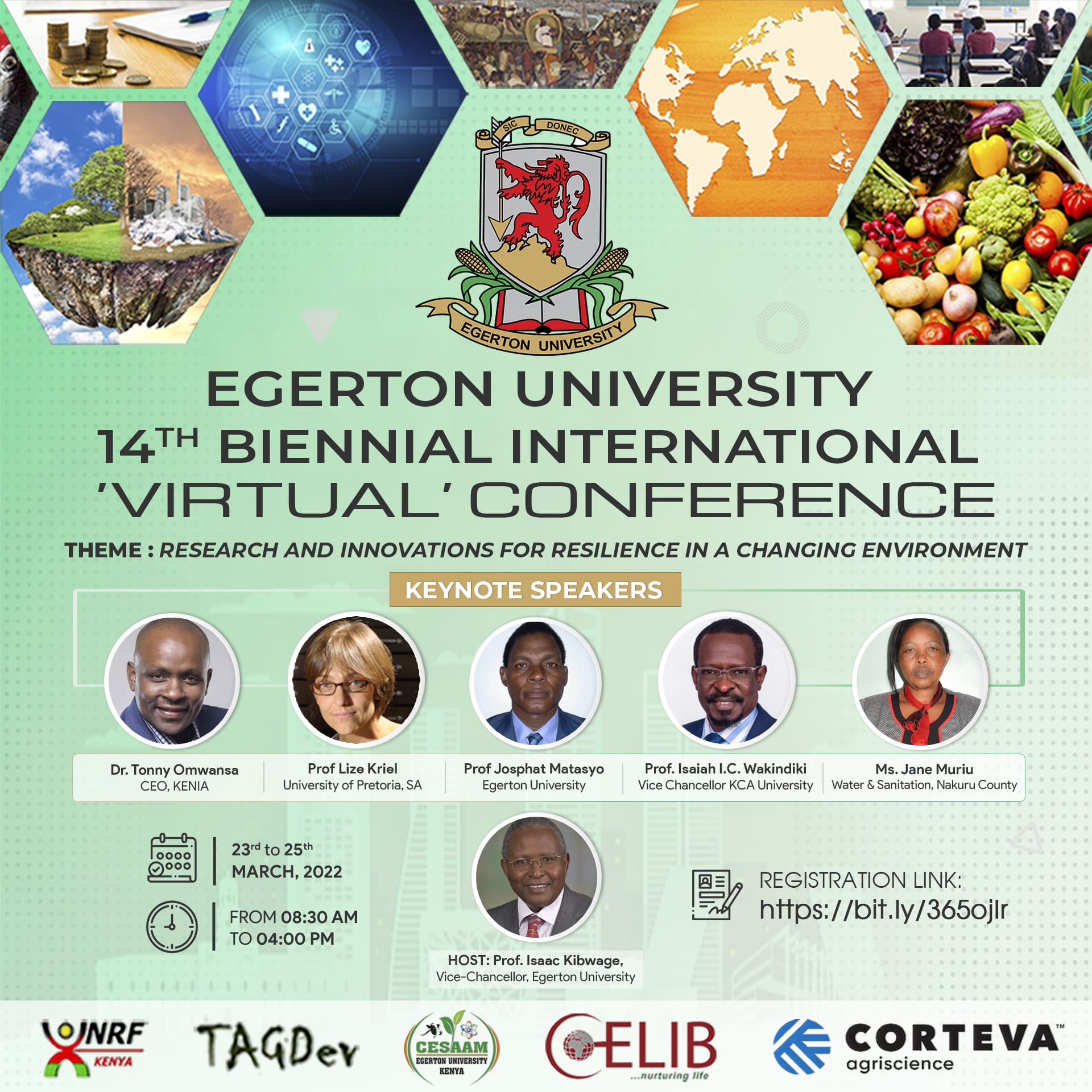 How to Cite
Kihia, C., O'Brien, G., Celine, H. and Mbaru, E. (2022) "WIO slippery eel Slippery eel fishery along Kenyan east flowing rivers expose lacunae in Kenyan fisheries management; preliminary results: Eel fishery and its management", Egerton University International Conference. Available at: https://conferences.egerton.ac.ke/index.php/euc/article/view/85 (Accessed: 4 February 2023).
Section
Innovations in Climate Change and Natural Resource Management
License
Copyright (c) 2022 Egerton University International Conference
This work is licensed under a Creative Commons Attribution 4.0 International License.