OCCURRENCE AND RECRUITMENT OF JUVENILE ANGUILLIDS INTO THE SABAKI AND RAMISI ESTUARY
Keywords:
Glass eels, elvers, tail pigmentation, density, composition
Abstract
Of the 19 globally known anguillid eel species, four; Anguilla mossambica, A. bengalensis, A. marmorata and A. bicolor, occur along East African rivers. Anguillid eels are globally threatened by multiple stressors and several East African species are currently categorized as near threatened. Although juvenile anguillids recruitment into estuaries is critical to life cycle completion, their identification to species level solely on morphology is problematic, without the use of tail pigmentation. Consequently, there is limited information on juvenile anguillid eels occurrence along the Kenyan rivers, hindering development of robust management strategies. This study evaluated occurrence and recruitment of juvenile anguillids into Kenyan estuaries using glass eel fyke nets and eel mops, deployed at the lower reaches of the Athi-Galana-Sabaki and Ramisi rivers. Specimen obtained from July to October, 2021, were identified, and meristic data recorded. Results showed that of the 53 juvenile anguillid eels captured, 86% were glass eels compared to elvers (13%). All specimen were captured using fyke nets and none using the eel mops.  The sizes of glass eels collected were 1.49 ± 0.08 mm, while elvers were 1.94 ± 0.03 mm. Comparison of recruitment among species suggested that, A. bengalensis was dominant, constituting (60%) of captures, followed by A. mossambica (35%) and A. bicolor (5%), while A. marmorata were absent. The Sabaki estuary, recorded a higher density (2.47 ± 0.07 ind-1) compared to Ramisi (1.60 ± 0.35 ind d-1). Furthermore, higher recruitment was recorded in August (2.63 ± 0.36) as compared to July (1.26 ± 0.04) when river discharge was 0.11m3.s-1 and 0.14m3.s-1, respectively. This study demonstrates variation in species, river and monthly juvenile anguillid eel recruitment into East African rivers, which should be inculcated into management strategies to protect both the resource and associated fishery livelihoods.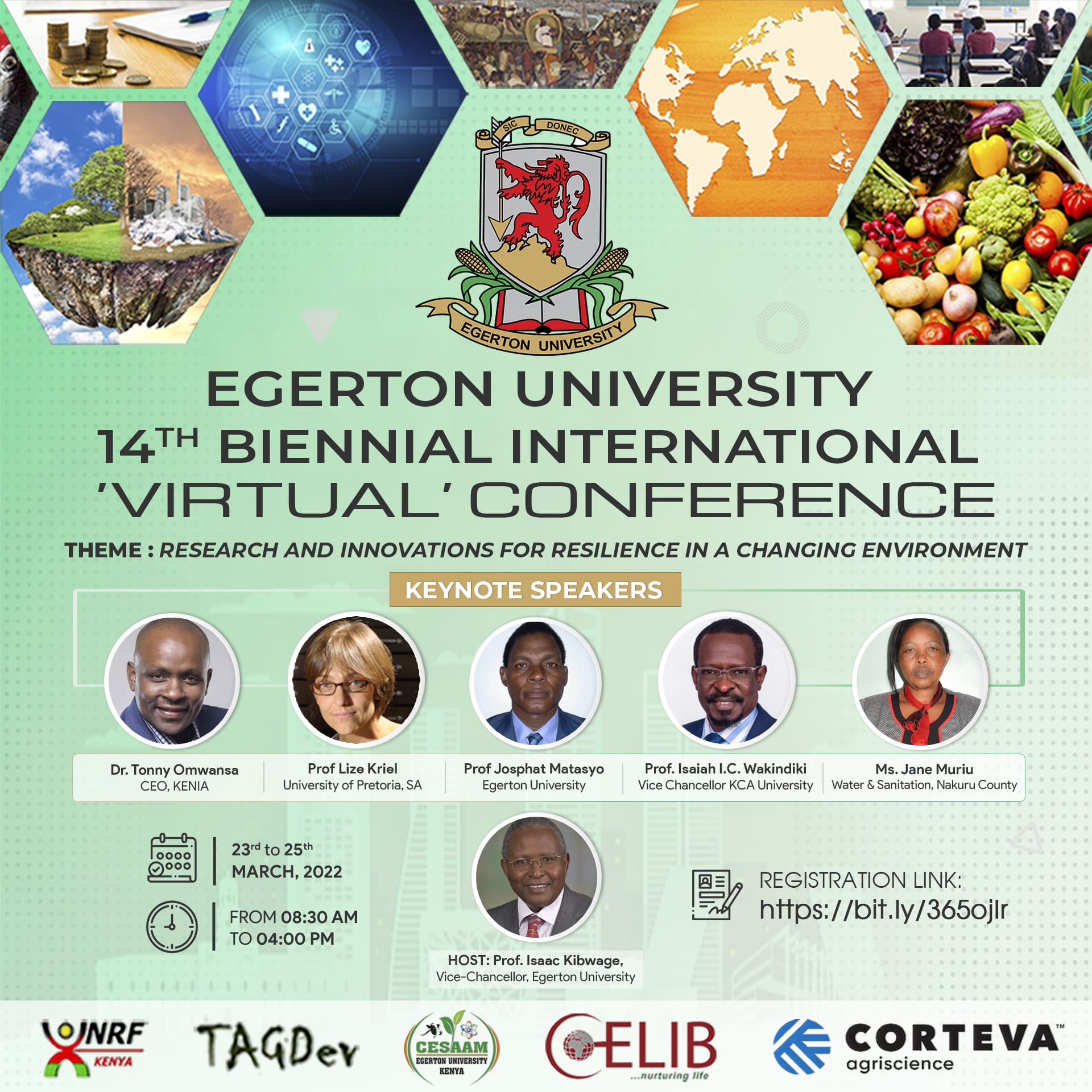 How to Cite
Gitonga, L. M., Maina, C. K. ., Mwatate, M. C. ., Mkare, T., Hanzen, C., Mbaru, E. . and O'Brien, G. . (2022) "OCCURRENCE AND RECRUITMENT OF JUVENILE ANGUILLIDS INTO THE SABAKI AND RAMISI ESTUARY", Egerton University International Conference. Available at: https://conferences.egerton.ac.ke/index.php/euc/article/view/127 (Accessed: 4 February 2023).
Section
Innovations in Climate Change and Natural Resource Management
License
Copyright (c) 2022 Egerton University International Conference
This work is licensed under a Creative Commons Attribution 4.0 International License.