COVERING MATERIALS USE IN THE MANAGEMENT OF GREENHOUSE APHIDS IN VEGETABLE PRODUCTION
A REVIEW
Keywords:
Covering materials, greenhouse, aphids, and UV-blocking
Abstract
Vegetables are not only important but necessary components of daily human nutrition attributed to their ability to supply vital nutrients such as vitamins, minerals, dietary fiber, micronutrients, and bioactive compounds. However, greenhouse productions of vegetables are still constantly faced with low yields and quality due to increased aphid incidence and occurrence resulting in huge economic losses accompanied by the rapid spread of viral diseases attributed to aphids as vectors. Therefore, this document focuses on the advanced usage of covering materials in the control and management of aphids during greenhouse vegetable production by reviewing recent research articles on the role of covering material in insect pest management. The use of covering materials such as UV- absorbing, insect-proof nets, long-lasting insecticide-treated nets (LLINs), anti-aphid nets, colored nets (black and white), nanoparticles embedded chemicals and Linear low-density polyethylene (LLDPE) greenhouse covering films covering material significantly reduce aphid incidence and population. This presents an invaluable opportunity for the use of covering materials to manage aphids during the greenhouse production of vegetables. Lack or less ultra-violate (UV) solar radiation inside a greenhouse does interfere with flight activities, dispersal behaviors, mating or feeding behavior, aphids may fail to differentiate the different colours of their host. This disrupts their orientation, effectively reduces their infestation, population and lowers the extra cost involved in their control and management.
References
Agrafioti, P., Faliagka, S., Lampiri, E., Orth, M., Pätzel, M., Katsoulas, N., & Athanassiou, C. G. (2020). Evaluation of Silica-Coated Insect Proof Nets for the Control of Aphis fabae, Sitophilus oryzae, and Tribolium confusum. Nanomaterials, 10(9), 1658. https://doi.org/10.3390/nano10091658
Bisbis, M. B., Gruda, N., & Blanke, M. (2018). Potential impacts of climate change on vegetable production and product quality – A review. Journal of Cleaner Production, 170, 1602–1620. https://doi.org/10.1016/j.jclepro.2017.09.224
Costa, H. S., Robb, K. L., & Wilen, C. A. (2002). Field trials measuring the effects of ultraviolet-absorbing greenhouse plastic films on insect populations. Journal of Economic Entomology, 95(1), 113–120. https://doi.org/10.1603/0022-0493-95.1.113
El-Aal, Abd. H. A., Rizk, A. M., & Mousa, I. E. (2018). Evaluation of new greenhouse covers with modified light regime to control cotton aphid and cucumber ( Cucumis sativus L.) productivity. Crop Protection, 107, 64–70. https://doi.org/10.1016/j.cropro.2018.01.011
Gillespie, E. (2020). UV Reducing Greenhouse Plastic. Home Guides | SF Gate. https://homeguides.sfgate.com/uv-reducing-greenhouse-plastic-49713.html
Gulidov, S., & Poehling, H.-M. (2013). Control of aphids and whiteflies on Brussels sprouts by means of UV-absorbing plastic films. Journal of Plant Diseases and Protection, 120(3), 122–130. https://doi.org/10.1007/BF03356463
Lamnatou, Chr., & Chemisana, D. (2013). Solar radiation manipulations and their role in greenhouse claddings: Fresnel lenses, NIR- and UV-blocking materials. Renewable and Sustainable Energy Reviews, 18, 271–287. https://doi.org/10.1016/j.rser.2012.09.041
Legarrea, S., Weintraub, P. G., Plaza, M., Viñuela, E., & Fereres, A. (2012). Dispersal of aphids, whiteflies and their natural enemies under photoselective nets. BioControl, 57(4), 523–532. https://doi.org/10.1007/s10526-011-9430-2
Maklad, A., Abolmaaty, S., Hassanein, M., & El-Ghafar, N. (2012). Impact of Type of Greenhouse Cover Sheets on Certain Major Cucumber Pests under Protected Cultivation. 5(7), 19–24.
Oppong-Kyeremeh, H., & Bannor, R. K. (2021). Fruits and Vegetables Consumption Behaviour: A Case Study of Rural and Urban Households in the Techiman Municipality, Ghana. Agricultural Research, 10(2), 334–346. https://doi.org/10.1007/s40003-020-00505-z.
Sarkar, S., Kundu, A., Chakraborty, R., & Mukhopadhyay, A. (2021). A review on nanocomposites and their role in insecticide delivery. Journal of Entomology and Zoology Studies, 9(1), 1985–1988. https://doi.org/10.22271/j.ento.2021.v9.i1ab.8427.
Singh, R., & Singh, G. (2016). Chapter 3—Aphids and Their Biocontrol. In Omkar (Ed.), Ecofriendly Pest Management for Food Security (pp. 63–108). Academic Press. https://doi.org/10.1016/B978-0-12-803265-7.00003-8.
Sorensen, J. T. (2009). Chapter 8—Aphids. In V. H. Resh & R. T. Cardé (Eds.), Encyclopedia of Insects (Second Edition) (pp. 27–31). Academic Press. https://doi.org/10.1016/B978-0-12-374144-8.00008-4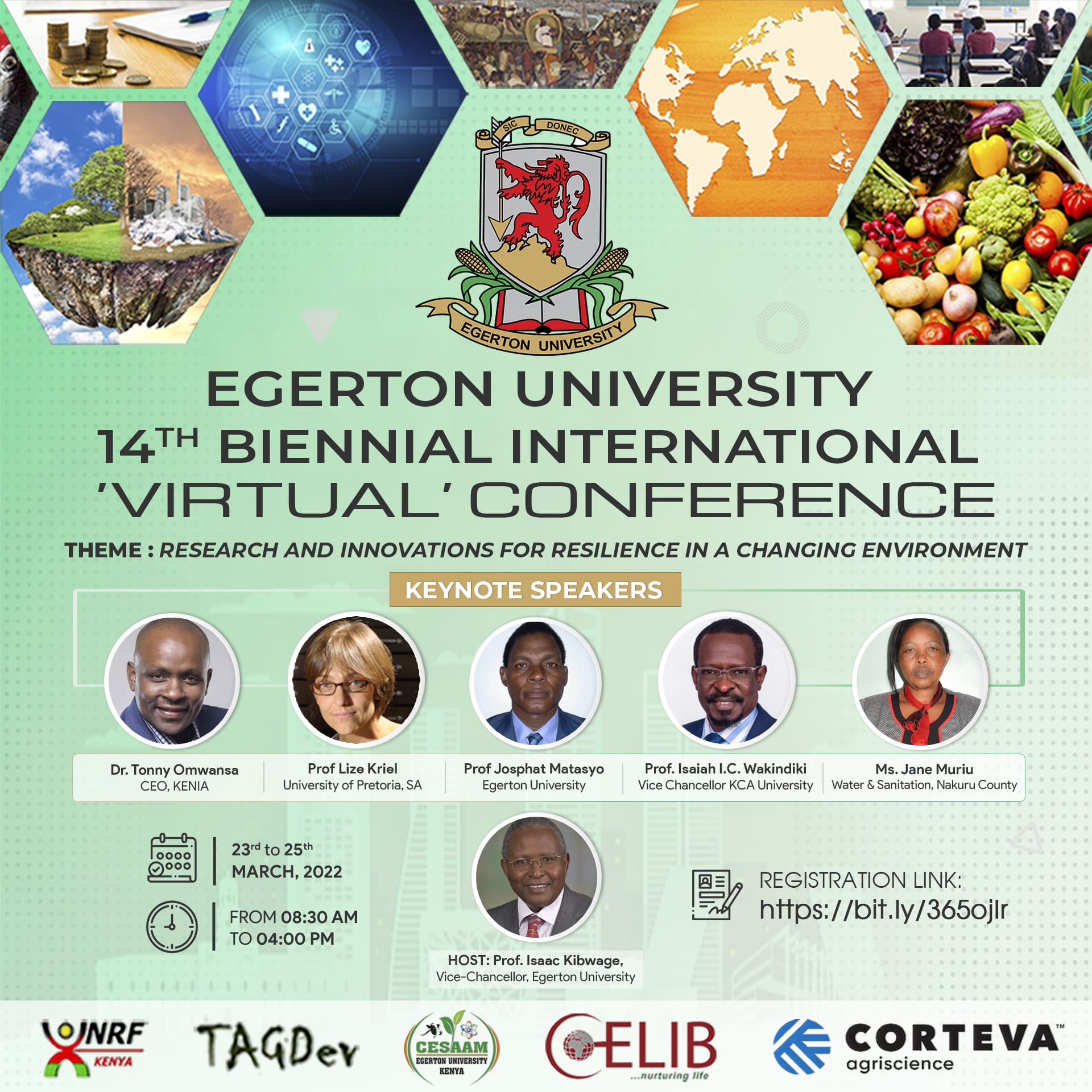 How to Cite
Emaru, A. and Liu , G. (2022) "COVERING MATERIALS USE IN THE MANAGEMENT OF GREENHOUSE APHIDS IN VEGETABLE PRODUCTION: A REVIEW", Egerton University International Conference. Available at: https://conferences.egerton.ac.ke/index.php/euc/article/view/161 (Accessed: 4 February 2023).
Section
Innovations in Climate Change and Natural Resource Management
License
Copyright (c) 2022 Egerton University International Conference
This work is licensed under a Creative Commons Attribution 4.0 International License.