IR maize hybrids and selected striga-tolerant varieties response to striga hermonthica effects in Western Kenya
Keywords:
Keywords: Striga, Seed Bank, Imazapyr, IR, Imidazolinone Resistant
Abstract
Striga hermonthica is a massive biological constraint that limits maize (Zea mays L.) production in western Kenya particularly when susceptible varieties are used. Use of Imidazolinone Resistant (IR) hybrids coated with small doses of Imazapyr herbicide offers hope for management of Striga hermonthica and increased maize production. The effectiveness of IR hybrids and selected striga tolerant varieties on S. hermonthica management and yield of maize was evaluated under field trials in two successive cropping seasons in 2018/2019)at the KALRO-Alupe Research Station (artificial inoculation), farmer's field in Rangwe (natural infestation) and Koibatek Agricultural Training College (striga free) in Busia, Homa Bay and Baringo Counties, respectively. The varieties were evaluated in randomized complete block design (RCBD) with three replications per site. Test materials comprised of two IR (H528IR, FRC425IR), two striga tolerant (KSTP94, GAF4), five susceptible commercial hybrids (DK8031, H513, DUMA43, DH04, Haraka 101) and two local landraces (Shipindi, Nya Uyoma). All striga and crop data collected were subjected to analysis of variance and means separated using Tukey's HSD test. Results showed that IRM varieties significantly (P≤0.05) reduced number of emerged striga plants by 56 and 69% compared to the local landraces and commercial hybrids, respectively. Similarly, IRM varieties produced 50.3 and 79.5% higher grain yields compared to striga tolerant (KSTP94 and GAF 4) and susceptible hybrids, respectively under striga infestation. However, the grain yields recorded at Koibatek ATC (striga free) were 67 and 70 % higher than at the Rangwe and Alupe sites, respectively. These findings show that use of IR technology in maize production contributes to improved striga management and enhances maize grain yields and can technology should be integrated with other measures to contain striga in infested areas.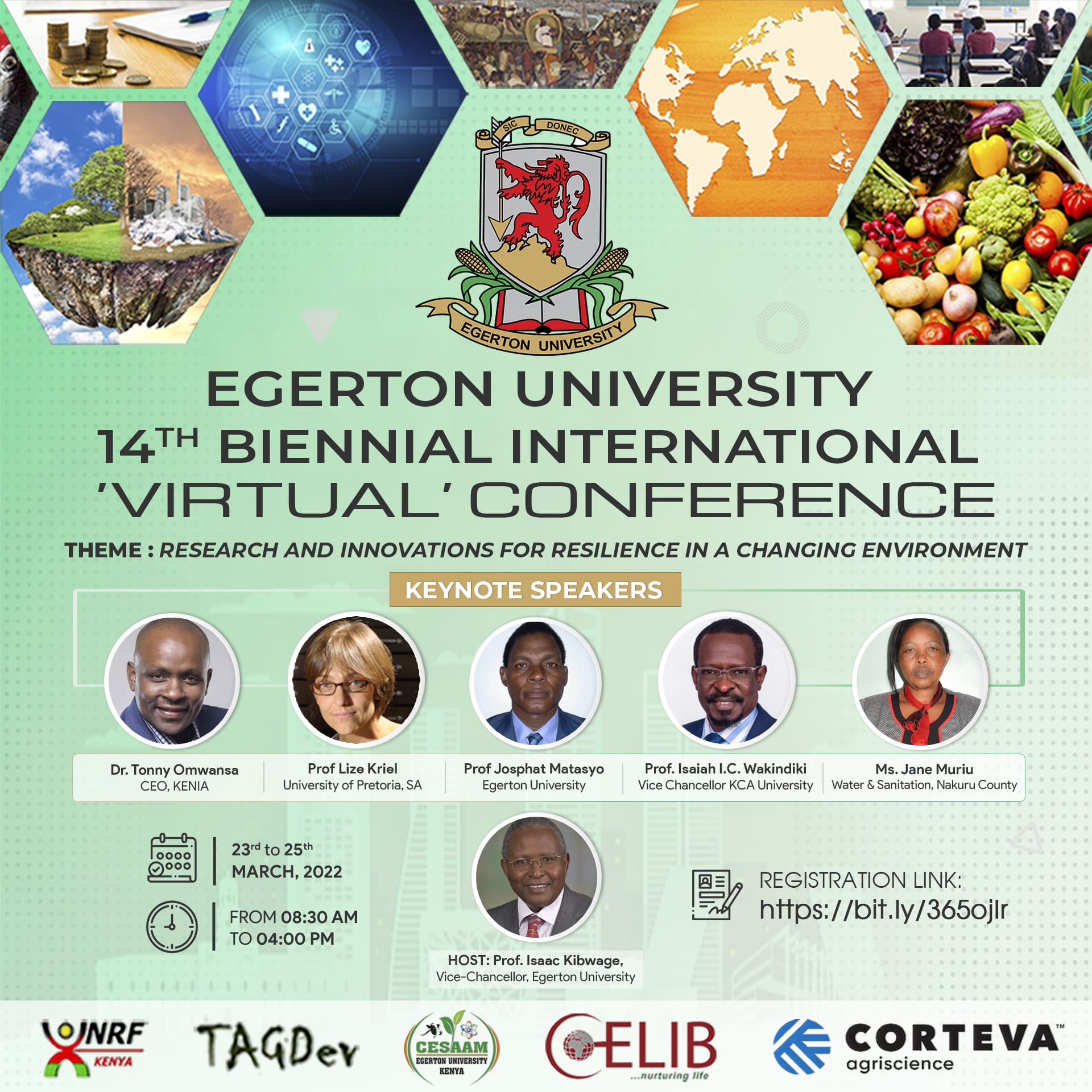 How to Cite
Kimurto, P., Sibuti Mwita, . S. and Ogendo, J. . (2022) "IR maize hybrids and selected striga-tolerant varieties response to striga hermonthica effects in Western Kenya", Egerton University International Conference. Available at: https://conferences.egerton.ac.ke/index.php/euc/article/view/207 (Accessed: 4 February 2023).
Section
Transformative Agri-food Systems
License
Copyright (c) 2022 Egerton University International Conference
This work is licensed under a Creative Commons Attribution 4.0 International License.