ANTIBACTERIAL ACTIVITY OF GUAVA, MORINGA, CAMPHOR BRUSH AND PELARGONIUM EXTRACTS ON Ralstonia pseudosolanacearum sp. nov.
Keywords:
Antibacterial activity; Bacterial wilt; Bio-control; Plant extracts
Abstract
Bacterial wilt caused by Ralstonia pseudosolanacearum sp. nov. is a major disease affecting global potato production. Currently, bacterial wilt is managed using cultural practices, resistant cultivars, and chemical control. These methods are mostly ineffective or expensive and this has necessitated efforts to develop cheaper and eco-friendly management options such as use of botanicals. Antibacterial activity of ethanol and acetone plant extracts from guava (Psidium guajava), drumstick (Moringa oleifera), camphor brush (Tarchonanthus camphoratus) and pelargonium (Pelargonium cucullatum) against R. pseudosolanacearum sp. nov.  was evaluated in-vitro at a concentration of 100 mg/mL of 1% Dimethlysulfoxide (DMSO) using disk diffusion technique. The most effective extracts which exhibited high antimicrobial activity at 100mg/mL were subjected to further screening at different concentrations to determine their Minimum Inhibitory Concentrations (MICs). All the four plant extracts showed varied antibacterial efficacy. P. cucullatum leaf extract was the most effective at 100 mg/mL concentration with growth inhibition zone of 19mm. The mean growth inhibition zones exhibited by each plant extract did not differ significantly across extraction solvents. Both extraction solvents exhibited mean growth inhibition zones of 11mm from the four plant species. Minimum inhibitory concentration (MIC) results showed that antibacterial activity of P. cucullatum and P. guajava leaf extracts reduced as the concentrations were decreased. The antibacterial activity of both P. cucullatum and P. guajava leaf extracts was observed at 6.25 mg/mL from both extraction solvents. P. cucullatum and P. guajava leaf extracts displayed significantly high antibacterial activity compared to other extracts. The results showed the antibacterial potential of the four plant species against R. pseudosolanacearum sp. nov. and hence more research should be conducted to assess the antibacterial potency of these plant extracts against R. pseudosolanacearum sp. nov. both in-vivo and under field condition.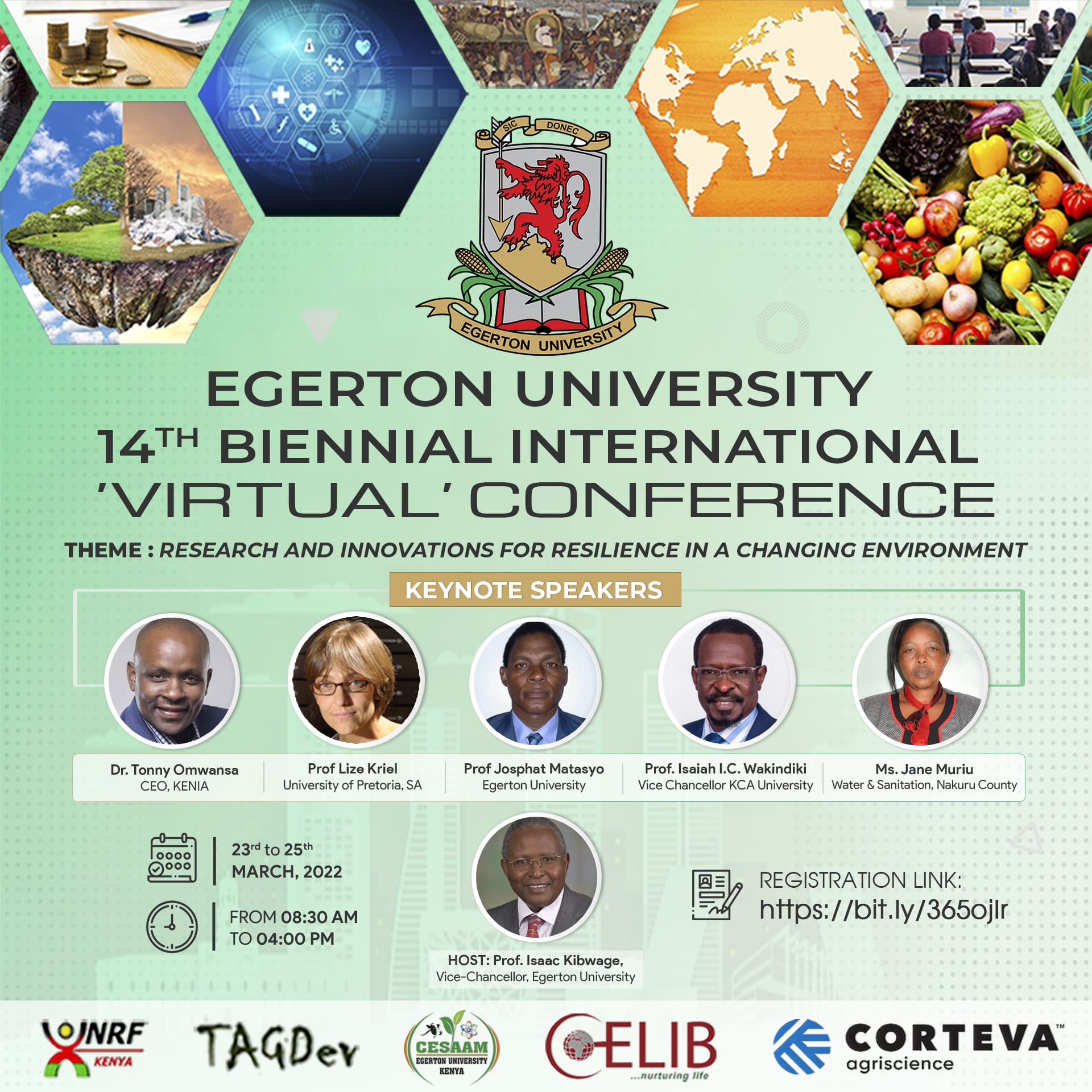 How to Cite
Okeyo, G., Charimbu, M. ., Nyaanga, J. . and Mendes, T. . (2022) " nov"., Egerton University International Conference. Available at: https://conferences.egerton.ac.ke/index.php/euc/article/view/61 (Accessed: 4 February 2023).
Section
Transformative Agri-food Systems
License
Copyright (c) 2022 Egerton University International Conference
This work is licensed under a Creative Commons Attribution 4.0 International License.