IMPACT OF CLIMATE CHANGE ON THE SPREAD OF LATE BLIGHT OF TOMATO
Keywords:
Climate change, temperature, precipitation, irrigation, disease
Abstract
Plant diseases play a major role in worldwide food production, causing yield losses of up to 20% of major food crops globally. Plant disease occurrence and spread is brought about by the global increase in temperature, whose effects are experienced in higher percentages in developing countries. This is linked to climate change, as it is associated with increase in extreme weather conditions, impacting the spread of fungal diseases. Phytophthora infestans, the causal agent of potato and tomato late blight is highly dependent on precipitation duration for sporangial germination. Increase in temperatures results to increase in the amount of free standing water on the leaves, brought about by increased evapotranspiration, which is due to increased soil moisture. This creates a favorable environment for the reproduction of fungal pathogens hence spread, increasing incidences of aerial diseases.  The effects of climate change contribute to late blight epidemics by 6% and the lengthening of disease development by an additional five days, in susceptible crops. Management of irrigation water is crucial in minimizing the amount of free water on plant leaves, at the same time maintaining the quantity that is crucial for the optimum growth and productivity of plants. This research paper aims at discussing management of irrigation water to reduce late blight epidemics in the face of changes in climatic patterns.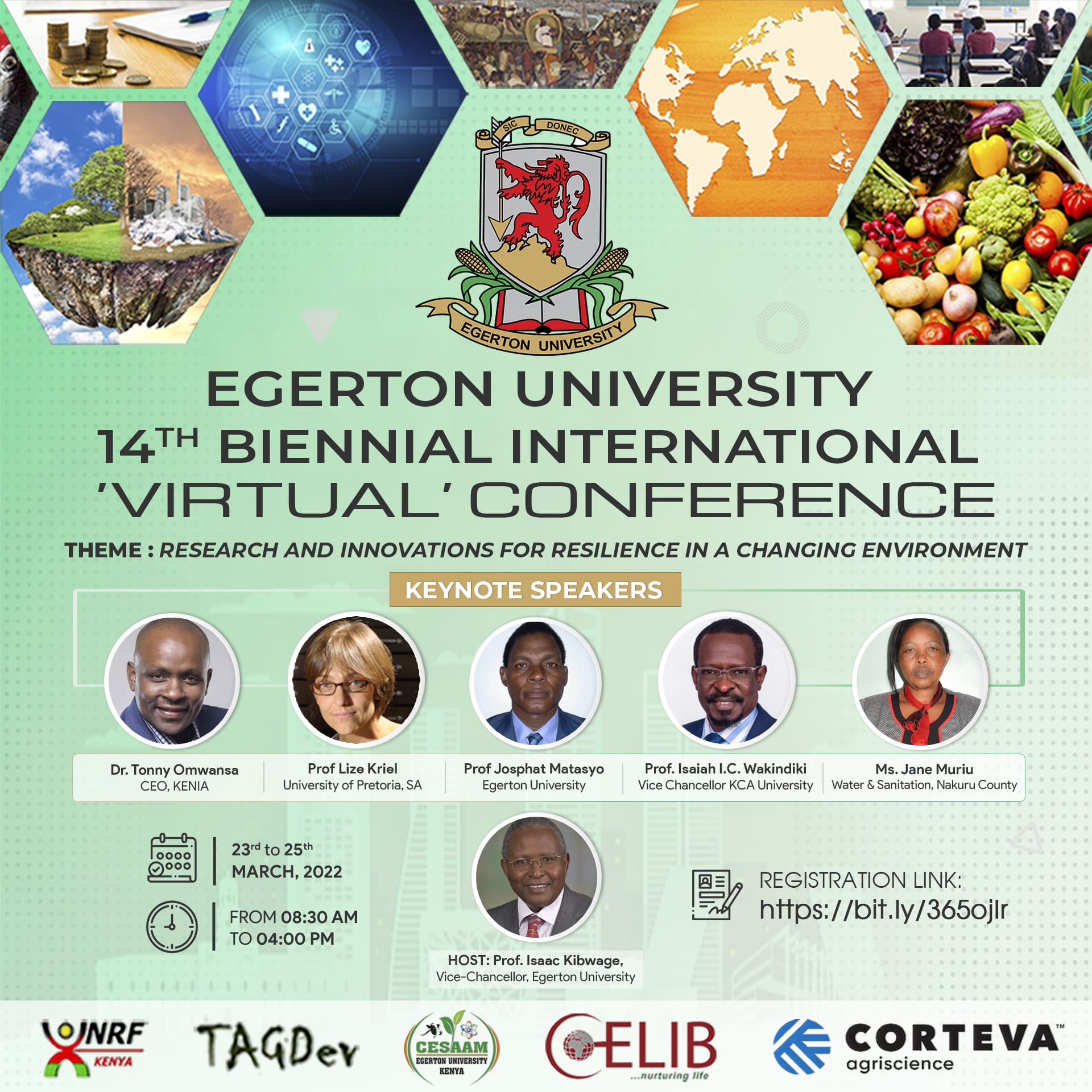 Downloads
How to Cite
Otieno, C. (2022) "IMPACT OF CLIMATE CHANGE ON THE SPREAD OF LATE BLIGHT OF TOMATO ", Egerton University International Conference. Available at: https://conferences.egerton.ac.ke/index.php/euc/article/view/197 (Accessed: 4 February 2023).
Section
Innovations in Climate Change and Natural Resource Management
License
Copyright (c) 2022 Egerton University International Conference
This work is licensed under a Creative Commons Attribution 4.0 International License.