The Lignocellulosic Component of Potential Fodder Sorghum Genotypes as Influenced by Genotype Stage and Ambient Temperature
Lignin, cellulose and hemicellulose content in selected fodder sorghum genotypes
Keywords:
lignocellulose,, sorghum, genotype
Abstract
Sorghum being versatile and drought tolerant presents a good alternative for green fodder in the livestock sector in Kenya. However, the use of sorghum as livestock feed is limited by the high concentration of lignocellulose. A study was conducted to evaluate the influence of environment and growth stage of sorghum on lignin, cellulose, and hemicellulose content of selected sorghum fodder genotypes. The experiment was carried out in a randomized complete block design (RCBD) field experiment at Egerton University, Rongai, and in Marigat locations in the years 2019 and 2020. Twenty five sorghum genotypes obtained from ICRISAT, genebank, and farmer's collections were evaluated and sampled at booting and dough stages of development. The samples were analyzed for lignin, cellulose, and hemicellulose content. Analysis of variance was done using the GLM procedure of SAS package version 9. Means were separated using LSD while Correlation analysis was done using a simple correlation coefficient (r). Cellulose, hemicellulose, and lignin content varied among genotypes across the three environments. In 2019, sorghum lines IS11442, IS25547, and IS11612 recorded the highest 39-40% cellulose, 14-21.6% hemicellulose, and 23-24% lignin respectively. Lines B35, EST 37 and EST 20 exhibited lower percentages below 21%, 14.16% and 15% compared to 26.23%, 19.92% and 15.54% in the control line E6518. Cellulose, hemicellulose and lignin content significantly increased as crops matured. At booting stage, crops had lower values of cellulose, hemicellulose and lignin compared to dough stage. Location alone had a significant (p>0.05) effect on the three parameters with sorghum grown at Egerton exhibiting the lowest lignocellulose content followed by Rongai and Marigat respectively. There was a positive correlation between cellulose, hemicellulose and lignin content in sorghum. Lines B35, EST 37, and EST 20 harvested at booting stage had lower lignocellulose content and therefore recommended the best for fodder use.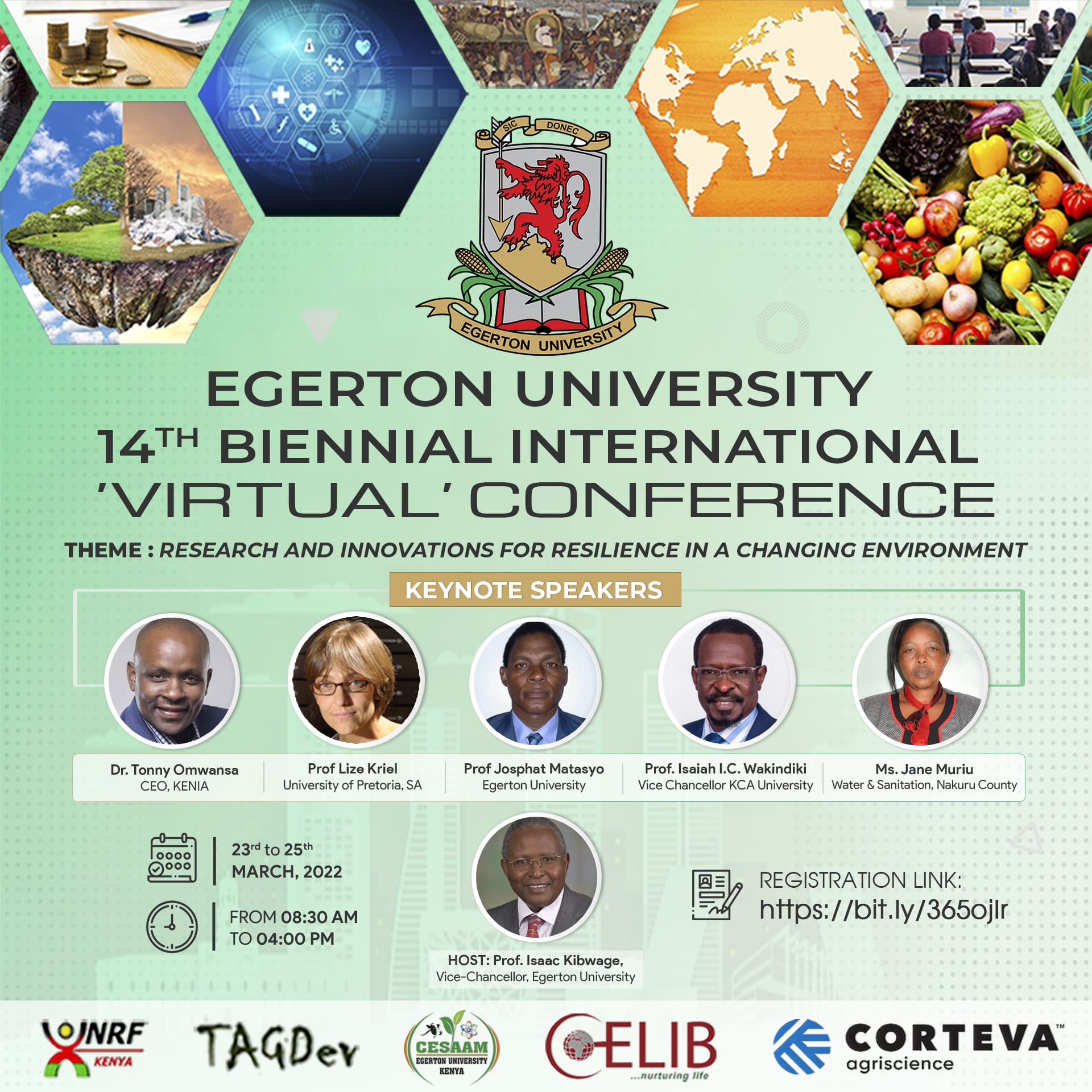 How to Cite
ouma, lilian (2022) "The Lignocellulosic Component of Potential Fodder Sorghum Genotypes as Influenced by Genotype Stage and Ambient Temperature: Lignin, cellulose and hemicellulose content in selected fodder sorghum genotypes", Egerton University International Conference. Available at: https://conferences.egerton.ac.ke/index.php/euc/article/view/68 (Accessed: 4 February 2023).
Section
Transformative Agri-food Systems
License
Copyright (c) 2022 Egerton University International Conference
This work is licensed under a Creative Commons Attribution 4.0 International License.