Interpreting Contemporary Embu Politics in the Lens of Sibling Rivalry
Keywords:
Embu, Mbeere, rivalry, Embu county, geopolitics, mau mau
Abstract
Before the advent of colonialism, ethnicity in Africa was fluid and negotiable. Ethnicities were grouped and labelled with the advent of colonialism. In the then Embu Division, the Embu and the Mbeere with perceived commonalities, shared past, and history of union fell into the trap of colonial agents labelling of 'progressive Embu' 'good Mbeere' vs 'bad Embu', which the two ethnicities held with a certain degree of bitterness. As a result, from 1906, the two 'siblings' have a marked tendency to emphasize their distinctiveness propelled by the colonial agents and local ethnic big men. A complex of emotions arose through interpersonal context, creating a social triangle of jealous siblings, rival siblings, and 'beloved parent'- the colonial government. In turn, development in contemporary Embu is based on the sphere of ethnic influence, leading to marginalization, yet Kenyan leaders have routinely treated ethnicity as a hindrance to the pursuit of modernity. Therefore, competition has persisted in the devolved government and Embu county is peculiar, being the first county to advocate impeachment of their governor. The articles provide detailed evidence of how the Embu and Mbeere ethnicities construct each other through selective memories and history to justify claims and access resources, which has had a profound implication as manifested in the contested Embu county politics and social-economic transactions.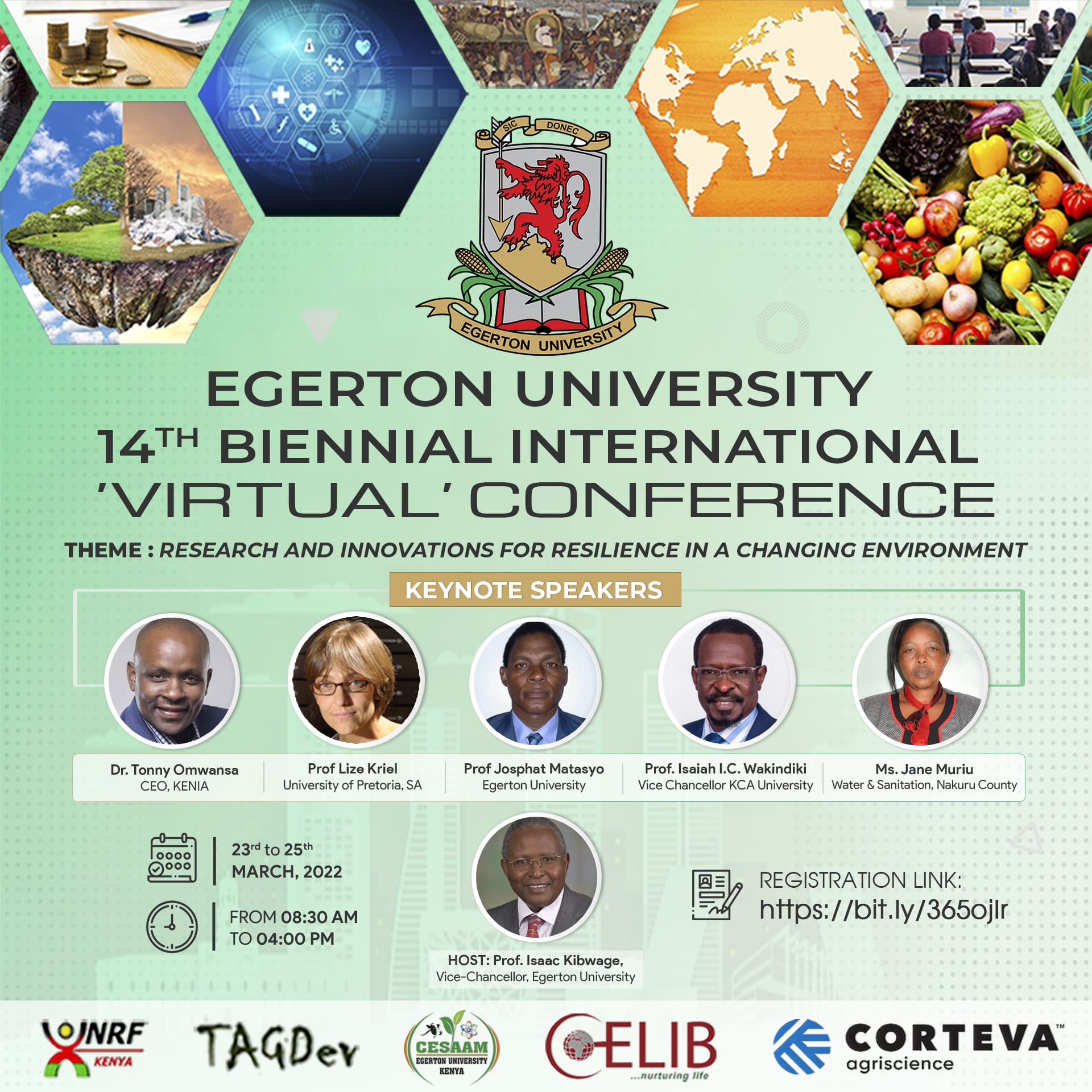 How to Cite
Kanyingi, B., Osamba, P. J. and John Mwaruvie, P. J. M. (2022) "Interpreting Contemporary Embu Politics in the Lens of Sibling Rivalry", Egerton University International Conference. Available at: https://conferences.egerton.ac.ke/index.php/euc/article/view/130 (Accessed: 4 February 2023).
Section
Resilience and Rupture in Governance and Geopolitics in Africa
License
Copyright (c) 2022 Egerton University International Conference
This work is licensed under a Creative Commons Attribution 4.0 International License.