EXPLORING RISK PERCEPTIONS IN AGRO-FOOD WASTE UTILISATION AMONG URBAN AGRO-PRODUCER HOUSEHOLDS
Keywords:
Perceived risk, agro-food waste, utilisation, knowledge, Kenya
Abstract
Agro-food waste arising from urban food supply chains is an important input in urban agriculture. However, agro-producers often avoid it or limit its use due to perceived risks in its utilisation. Informed by this, the study sought to find out what factors influence various risk perceptions in utilisation of agro-food waste in urban Kenya. An electronically designed semi-structured questionnaire was administered on 456 urban agro-producer households practising either crop, livestock or mixed production. In order to understand the factors influencing pests and pathogen, injurious elements, health and poisoning, death and investment loss, pollution, and costly treatment of the affected perceived risks, a multivariate ordered probit model was employed. The results indicated significant disparities in risk perceptions among the participating and non-participating livestock and mixed producers. Whereas the regression models showed disparities in the contextual factors influencing risk perceptions, the knowledge variables (extension and urban agriculture knowledge) largely had influence across the various risk perceptions. This implies that addressing the risks associated with agro-food waste utilisation would be considerably minimised through awareness education programs among the agro-food waste cycle actors for the overall improvement of food safety. The study recommends use of experimental audit approaches in assessing source-based risk in agrofood waste utilisation would be critical in painting a more concrete picture of the problem.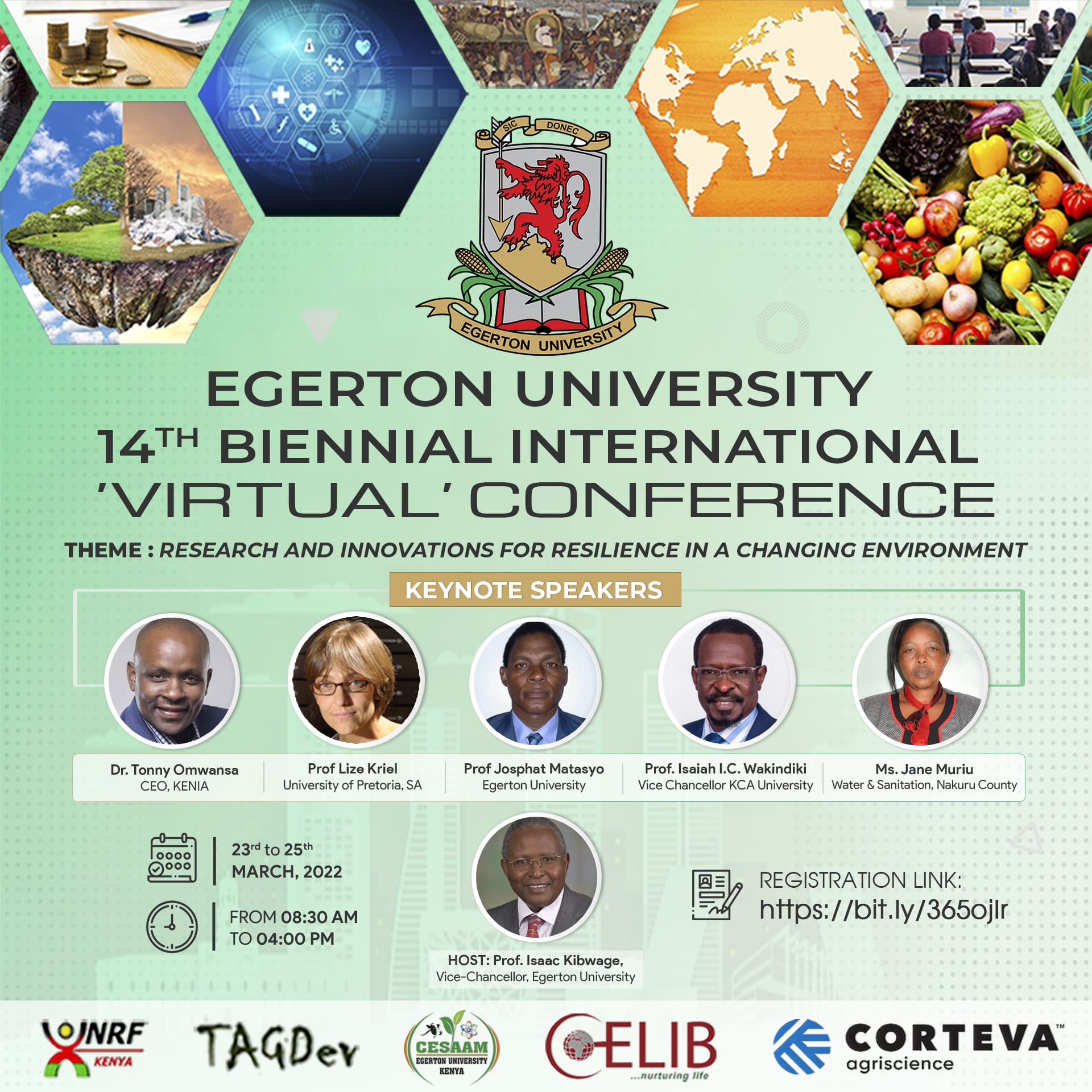 How to Cite
Karani, C. and Gido, E. (2022) "EXPLORING RISK PERCEPTIONS IN AGRO-FOOD WASTE UTILISATION AMONG URBAN AGRO-PRODUCER HOUSEHOLDS ", Egerton University International Conference. Available at: https://conferences.egerton.ac.ke/index.php/euc/article/view/146 (Accessed: 4 February 2023).
Section
Transformative Agri-food Systems
License
Copyright (c) 2022 Egerton University International Conference
This work is licensed under a Creative Commons Attribution 4.0 International License.