THE ROLE OF DISTRIBUTED LEDGER TECHNOLOGY IN PROVISION OF UNIVERSAL HEALTH COVERAGE.
Keywords:
Distributed Ledger Technologies (DLT), Blockchain, Health Information Systems (HIS), Universal Health Coverage (UHC), Patient Medical Records
Abstract
In the quest for provision of Universal Health Coverage (UHC) in healthcare, information is not only private, but also proprietary and requires higher security. Medical regulatory bodies have developed standards, policies, procedures and guidelines that must be adhered to by all the health facilities when handling patients' electronic medical records and health information systems. However, there exist technological and security challenges that hinder the provision of UHC in developing countries. An exploratory research design was used to review existing literature, to establish the role of Distributed Ledger Technology (DLT) in provision of UHC. The study revealed existing challenges that hinder full potential of Health Information Systems (HIS) in the attainment of UHC include: fragmented data existing in different hospital databases, untimely access to patients' data, lack of system interoperability, verifiability and lack of data security in transmission of patient data across different geographical locations during the referral process and hence hindering attainment of universal health coverage. Techniques and methods used to address security challenges of the medical records and systems include cryptographic techniques, access control mechanisms, authentication mechanisms, use of Blockchain Technology and other DLTs. DLTs are deemed to be the most suitable solution, as they allow system interconnectivity, immutability, anonymity, interoperability and transparency, while securing data flow and permissions using smart contracts. There is need to create a secure and stable DTLs that links the healthcare providers, health insurance companies and private health service financiers with the patients and contribute to policy formulation for DLT enabled HIS to attain UHC. The results have been used to develop a conceptual framework that would be used to guide future research in healthcare and inform policy.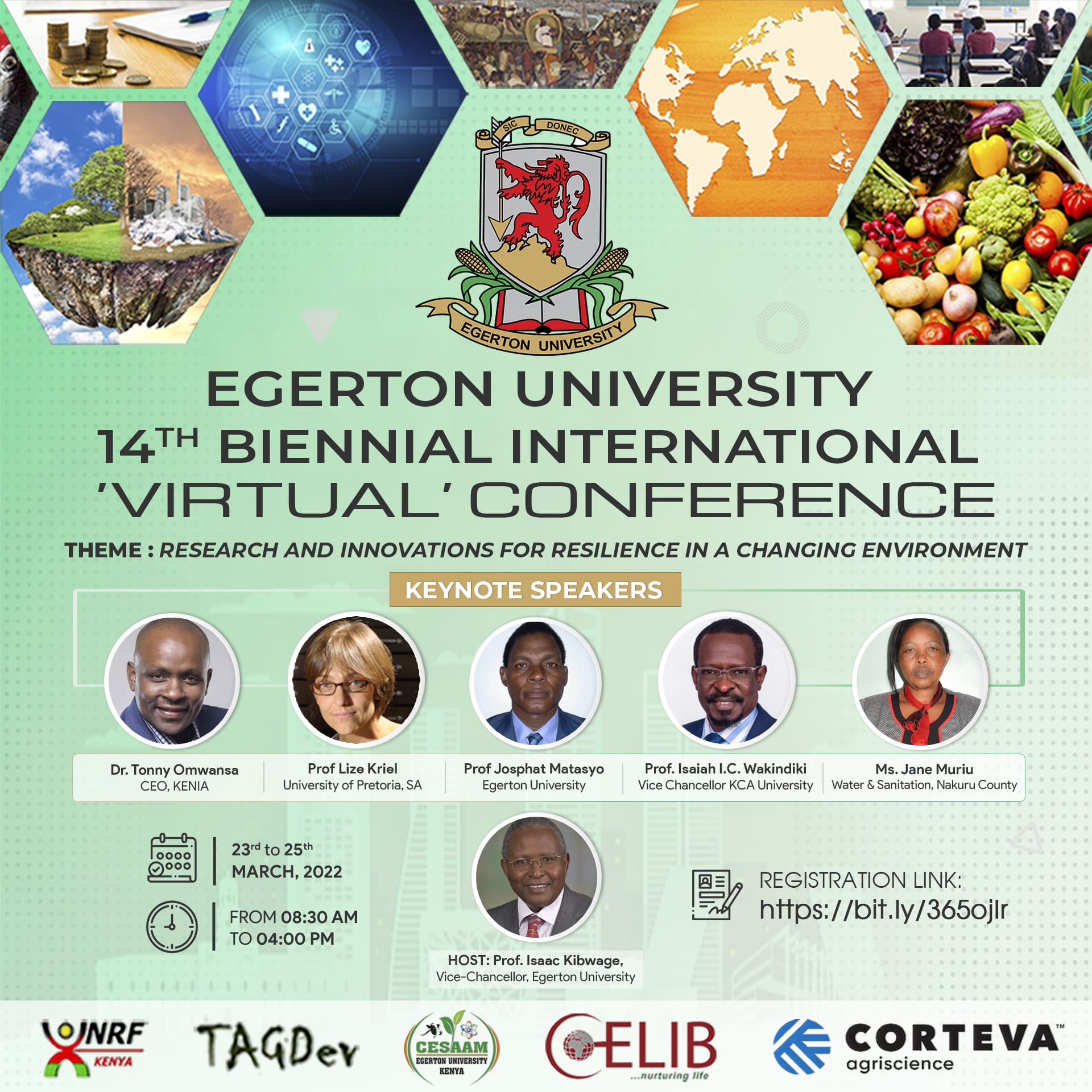 How to Cite
KIRONGO, D. K., Bundi, D. G. and Kirongo, A. C. . (2022) "THE ROLE OF DISTRIBUTED LEDGER TECHNOLOGY IN PROVISION OF UNIVERSAL HEALTH COVERAGE"., Egerton University International Conference. Available at: https://conferences.egerton.ac.ke/index.php/euc/article/view/19 (Accessed: 4 February 2023).
Section
Health Systems, Science and Technology
License
Copyright (c) 2022 Egerton University International Conference
This work is licensed under a Creative Commons Attribution 4.0 International License.