Addressing the Agricultural Labor Burden in Kenya: Evaluating Using Human-Centered Design to Improve Farmers' Agricultural Tools
Keywords:
Evaluation; Hand tools; Human-Centered Design; Labor Efficiency; Small holder farmers
Abstract
Smallholder farmers are the world's primary food producers and they have to increase food production in order to feed the world's growing population. In Africa agriculture remains central to the continent's socio-economic development. However, food production is arduous and time-consuming. New technologies can improve farmers' efficiency, crop yields, and their incomes. The African Union Commission and the Food and Agriculture Organization view agricultural mechanization in Africa as an urgent matter and an indispensable pillar to attaining Zero Hunger. However, most farmers continue to use hand tools because their farms are too small to profitably support mechanization. The existing approaches to designing tools tend to adopt a "one size fits all" perspective and do not accommodate smallholder farmers' diverse conditions, incomes, labor needs, crops grown and knowledge.  Prioritizing users' needs in design is an effective strategy for designing tools that suit farmers diverse needs.  
Human-centered design (HCD) is a framework that prioritizes users' needs in the technology design process. The creative approach originates from research conducted in computer science, and artificial intelligence. HCD uses empathy-focused methods to understand people's problems and co-develop technical solutions with them. The approach involves three phases: developing an explicit understanding of users, generating and prototyping design ideas, and evaluating their effectiveness and efficiency with end users. This study builds upon a successful pilot implemented using this approach, but questions about the approach, long-term impact and adoption levels of the tools remain.
This study examined the results of a HCD effort that had produced three redesigned agricultural hand tools that were designed, manufactured, and evaluated by farmers in rural villages in Kakamega and Vihiga Counties, Kenya between 2017-2019. The redesigned tools were manufactured locally by metal workers in the Jua kali industry and have been in use since the conclusion of the pilot project.  This study evaluate the longer-term implications of HCD and the redesigned tools. The major factors considered in our study were: the adoption status; labor efficiency, the impact of these tools on the environment (soil health and crop production), health of the farmers and their opinion of the redesigned tools. To understand these factors, a mixed method approach was used. We administered household questionnaires, conducted focused group discussions and key informant interviews. We found that redesigned tools make farming more labor efficient, and that women especially appreciated the smaller, lighter new tools. However, farmers had a wide variation in their opinions of the three new tools. The expected wider adoption of the tools was stymied by unavailability of the new tools from the Jua kali, and farmers' preference for one tool, though it was expensive. The results of this study show that the new designed tools were tailored to farmer's unique conditions, the crops they growand soil types, hence the farmers appreciated using them, but more work need to be done to include the manufacturing and marketing aspects of HCD products. Therefore, we conclude that these tools be promoted for use by the farmers in western Kenya and other regions with similar agro-ecological zones.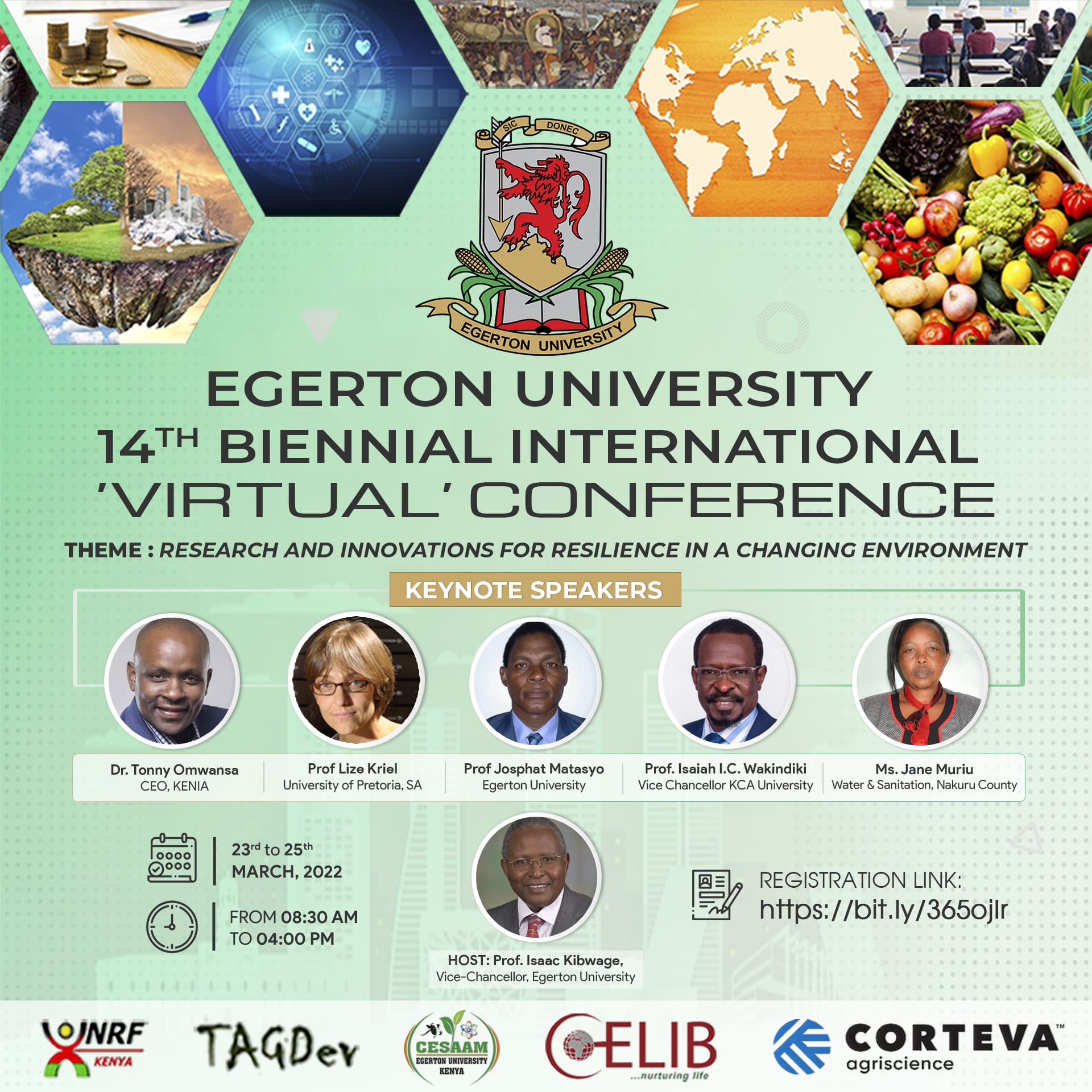 How to Cite
Karwitha, M., Wyche, S. ., Oslon, J. . and Kimurto, P. (2022) "Addressing the Agricultural Labor Burden in Kenya: Evaluating Using Human-Centered Design to Improve Farmers' Agricultural Tools", Egerton University International Conference. Available at: https://conferences.egerton.ac.ke/index.php/euc/article/view/70 (Accessed: 4 February 2023).
Section
Transformative Agri-food Systems
License
Copyright (c) 2022 Egerton University International Conference
This work is licensed under a Creative Commons Attribution 4.0 International License.