Land Suitability, Production and Utilization of Cowpea in Selected Counties of Kenya
Keywords:
Food security, malnutrition, cowpea, land suitability, utilization
Abstract
Cowpea is drought-tolerant and short-duration grain legume grown in the tropics of sub-Saharan Africa due to its adaptation to harsh weather conditions. It offers an effort of combating food security, poverty and environmental degradation in semi-arid areas. However, its production and adoption is low, attributed to inadequate information on suitability areas of production, insufficient information on utilization and negativity associated with the crop termed an orphan crop. This study aims to develop a suitability map of cowpea production in selected counties of Kenya and assess the production of cowpeas and its utilization. Data on precipitation, soil type, temperature and favourable soil raster were gathered to develop land suitability for cowpea production. The data was applied to ArcGIS 10.6.1 to determine the different levels of suitability for cowpea cultivation. A questionnaire was developed for cowpea production in selected counties to determine the area under cowpea and the production levels. For cowpea utilization, a comprehensive cowpea literature review was done. The results indicated that cowpea production in Kenya has not been stable over the last eight years at an average of 0.6 Mg ha-1 against the potential yield of 2.5 Mg ha-1. Kitui and Machakos counties lead in cowpea production at 63% and 32%, respectively, while the area under production in other counties was minimal. Cowpea utilization plays a significant role in combating malnutrition, cancer, diabetes, osteoporosis, hypertension, stroke, and insomnia and enhance cardiac health and metabolic well-being. It also improves soil fertility through nitrogen fixation. Kajiado County was leading with suitable land for cowpea production at 78%, followed by Kitui at 53% Nakuru at 42% and Bomet at 15%. The utilization of cowpeas should be embraced for health and soil fertility improvement. There is a need to disseminate information on land suitability for cowpea to farmers for improved production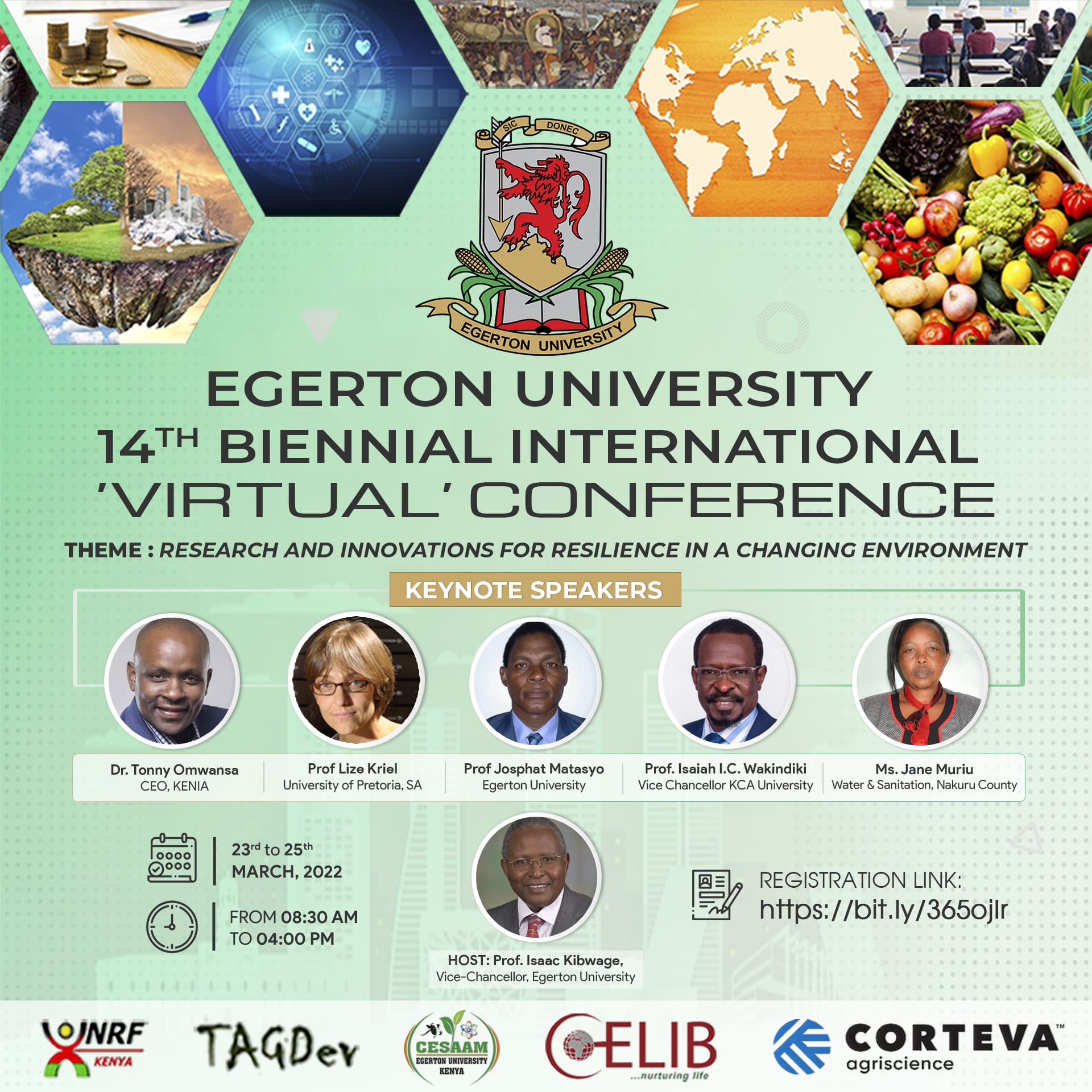 How to Cite
Chumo Shadrack, K., Korir, H., Opiyo, A. and Mungai, N. (2022) "Land Suitability, Production and Utilization of Cowpea in Selected Counties of Kenya", Egerton University International Conference. Available at: https://conferences.egerton.ac.ke/index.php/euc/article/view/135 (Accessed: 4 February 2023).
Section
Transformative Agri-food Systems
License
Copyright (c) 2022 Egerton University International Conference
This work is licensed under a Creative Commons Attribution 4.0 International License.