THE INFLUENCE OF CORONAVIRUS ON MARITAL RELATIONSHIP IN KENYA
Keywords:
Communication, COVID 19, Economic Condition, Influence, Marriage.
Abstract
Coronavirus   disease   continues   to   ravage   the   world   with   the   global   statistics   indicating approximately 219 million cases and 4.5 million deaths, a situation that has led to fear and worry among the population. The disease is associated with severe acute respiratory syndrome (SARS). The World Health Organization recommended measures to contain the spread of the virus such as social distancing and use of masks, among others. The outbreak of the pandemic in Kenya in March   2020   saw   the   country   adopt   containment   measures   proposed   by   World   Health Organization.  Restricted movement and confinement affected marital relationships across the globe. This proposal abstract intends to explore the influence of Coronavirus Disease on marital relationships in Kenya.  This  study  is  guided  by  three  objectives;  to  examine  the  influence  of Coronavirus   on   communication   among   married   couples,   to   establish   the   influence   of Coronavirus   on   economic   condition   among   married   couples   and   to   document   coping mechanisms  employed  by  the  couples.  The study is grounded on social systems approach by Talcott Parsons and will be conducted in Bondo Sub county, which has a total of 39,790 married monogamous families.  Krejcie and Morgan sample size determination table has been used to arrive at a sample of 381 married monogamous families. Further, systematic random sampling has been  used  to  obtain  50  males  and  50  females  from  married  monogamous  families.  Data collection is in the process through the use of structured questionnaires. Quantitative data will be analyzed using  SPSS  while  qualitative  data  will  be  analyzed  as  per  the  thematic  areas.  Data obtained may be useful in informing policy related to Coronavirus and   marital relationships.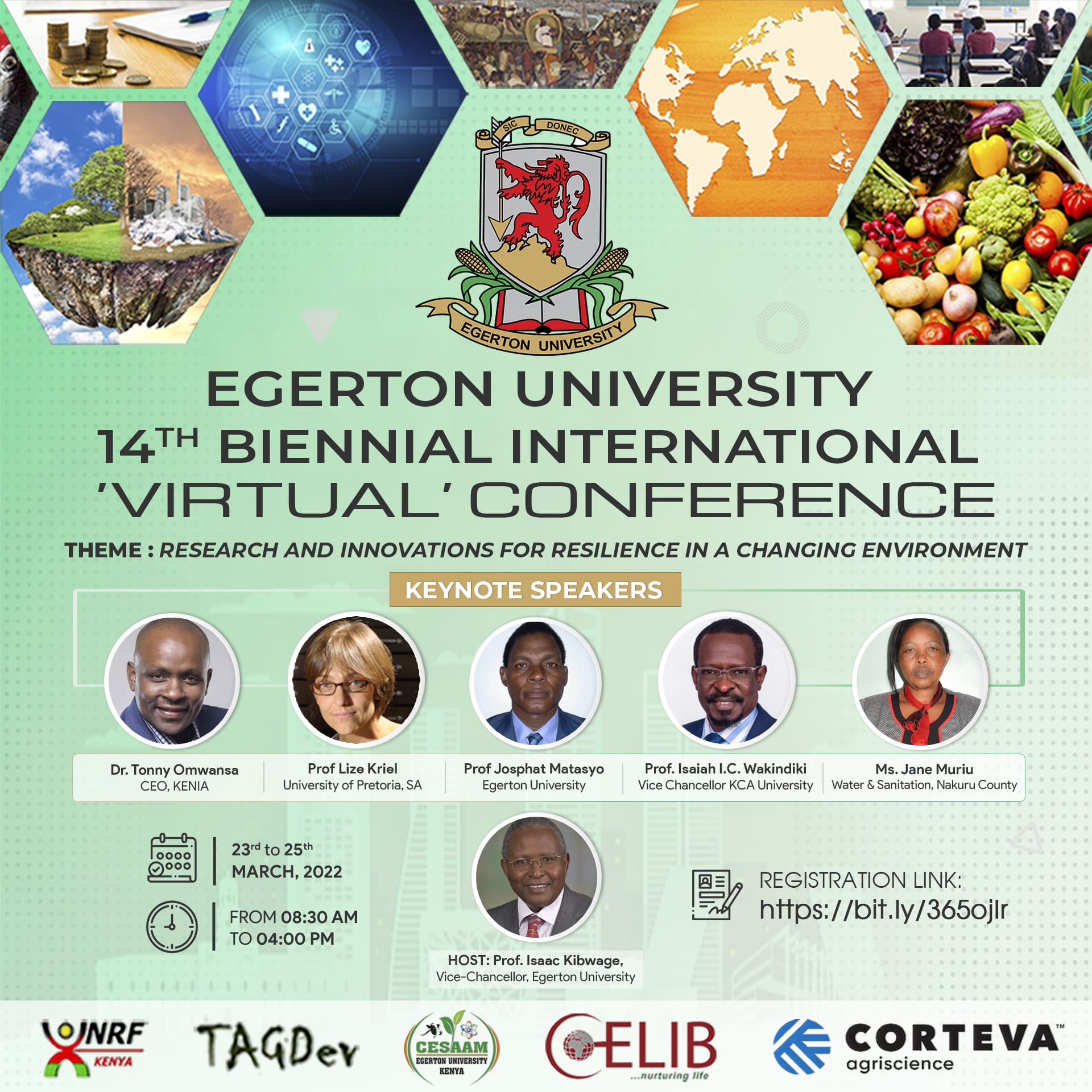 How to Cite
ONYANGO, P. and BIRECH, J. . (2022) "THE INFLUENCE OF CORONAVIRUS ON MARITAL RELATIONSHIP IN KENYA", Egerton University International Conference. Available at: https://conferences.egerton.ac.ke/index.php/euc/article/view/88 (Accessed: 4 February 2023).
Section
Health Systems, Science and Technology
License
Copyright (c) 2022 Egerton University International Conference
This work is licensed under a Creative Commons Attribution 4.0 International License.