The future of Covid-19, from the eye of an immunologist
Keywords:
COVID-19, SARS-COV-2, Herd immunity, vaccination
Abstract
Covid-19 infection caused by severe acute respiratory syndrome coronavirus 2 (SARS-CoV-2), has been around for about two years. Some questions are disturbing about it such as: To what degree will COVID-19 continue to play a role in our lives? Will we eradicate the pandemic, and if so—when and how?  Is possible that children will encounter it at a young age, acquire a mild infection and develop immunity against it? Will SARS-CoV-2 will remain a serious threat to health or an infection that poses no threat?
We bank on the phenomenon of herd immunity (population immunity) in which most people in the population could be immune to the infection either due to past natural infection or vaccines to reduce transmission, such that the infection is not able to spread widely. To achieve this, vaccination would need to be homogeneous across all population groups to reach sufficient global vaccination coverage. With more people being infected and recovering, natural immunity may result also help. The net effect is that, even if breakthrough infections and reinfections may occur, there is likely to be reduced transmissibility less severe symptoms and less hospitalization.
Eradication, i.e. the complete global elimination, of SARS-CoV-2 seems unlikely. Immune surveillance will thus need to remain in place and be further improved to prevent widespread morbidity and mortality.
Learning from the case of SARS-CoV-1 whereby humoral immunity lasts for up to two to three years whereas antigen-specific T- cells are detected up to 17 years after infection, there is hope that with good and regular vaccinations and the effects of natural immunity, there will be sufficient protection against SARS-COV-2. This is due to booster and leftover baseline immunity which may shorten the course of infection and dampen inflammatory responses.
Key words: COVID-19, SARS-COV-2, Herd immunity, vaccination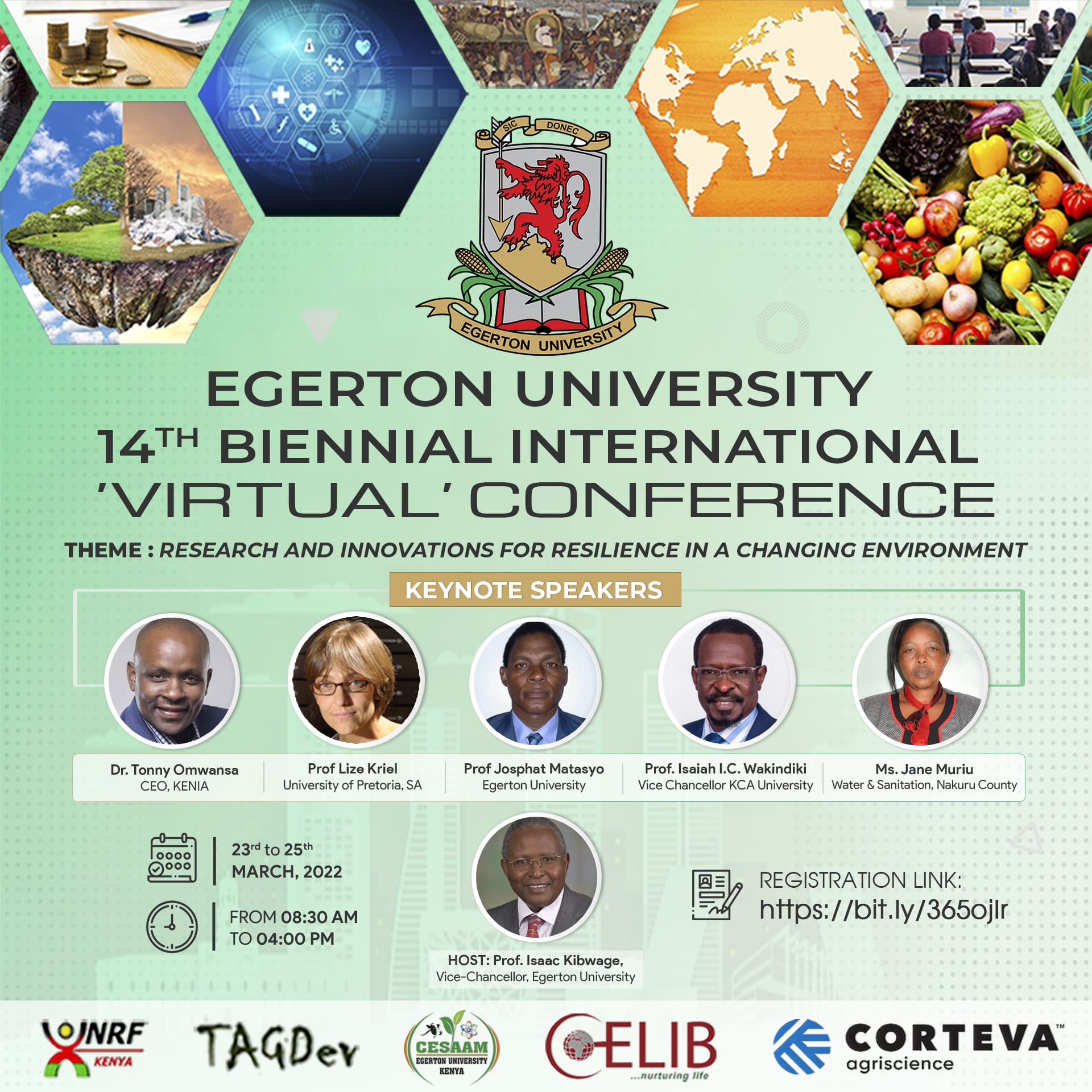 How to Cite
Nyamweya, S. (2022) "The future of Covid-19, from the eye of an immunologist", Egerton University International Conference. Available at: https://conferences.egerton.ac.ke/index.php/euc/article/view/213 (Accessed: 4 February 2023).
Section
Health Systems, Science and Technology
License
Copyright (c) 2022 Egerton University International Conference
This work is licensed under a Creative Commons Attribution 4.0 International License.