THE PSYCHOLOGICAL EFFECTS OF THE COVID-19 PANDEMIC ON THE MENTAL WELL BEING AMONG SECONDARY SCHOOL STUDENTS IN KENYA
PSYCHOLOGICAL EFFECTS OF THE COVID-19 PANDEMIC ON THE MENTAL WELL BEING AMONG SECONDARY SCHOOL STUDENTS IN KENYA
Keywords:
Covid 19 pandemic, Psychological effects, metal wellbeing, secondary school student, Kenya
Abstract
In the wake of the Covid 19 pandemic, things changed dramatically especially with the abrupt shutting of schools, colleges and universities and this generated panic over the twist of events in the education sectors. Teaching and learning was shifted from physical to online, from classroom to home and from face-to-face to video and audio, in an effort to restrain the spread of Corona virus. This came with quite some challenges and uncertainties in adjusting to remote learning. In Kenya for instance, there had been no structured system for remote leaning and thus, learners had not been prepared psychologically for remote learning. In as much as studies have done on this issue, there is need to find out/ to establish the extent of the psychological effects and the contribution of the Ministry of Education towards the mental well-being of the students especially after the lock down period. This study will thus focus on and analyze the psychological impact of COVID-19 among secondary school students during the confinement period. A cross-sectional study will be conducted in order to assess and measure the psychological parameters. The population will comprise of all the 48,085 secondary school students in Bondo Sub County and 548 teachers employed by TSC, from which the study will employ stratified random sampling to sample out the subjects from each of the category of schools (strata) by use of Krecjie and Morgan table. Data will be collected by use of questionnaires. Quantitative data will be analyzed with aid of Statistical Package for Social Sciences (SPSS), version 25.0 while the Depression Anxiety Stress Scale (DASS-21) will be employed to assess symptoms of depression, anxiety and stress. The emotional impact of the situation will be analyzed using the Impact of Event Scale. Study findings might reveal the mental and psychological effects on students, which came as a result of the Corona pandemic lockdown, which would need to be addressed in order to enhance the mental wellbeing of the learners even while they are in school. The study might be useful in recommending and formulating government policies regarding the need to provide timely crisis-oriented psychological services and preventive measures in future pandemic situations as well as regarding careful monitoring of the students' metal health and well-being by the necessary support systems.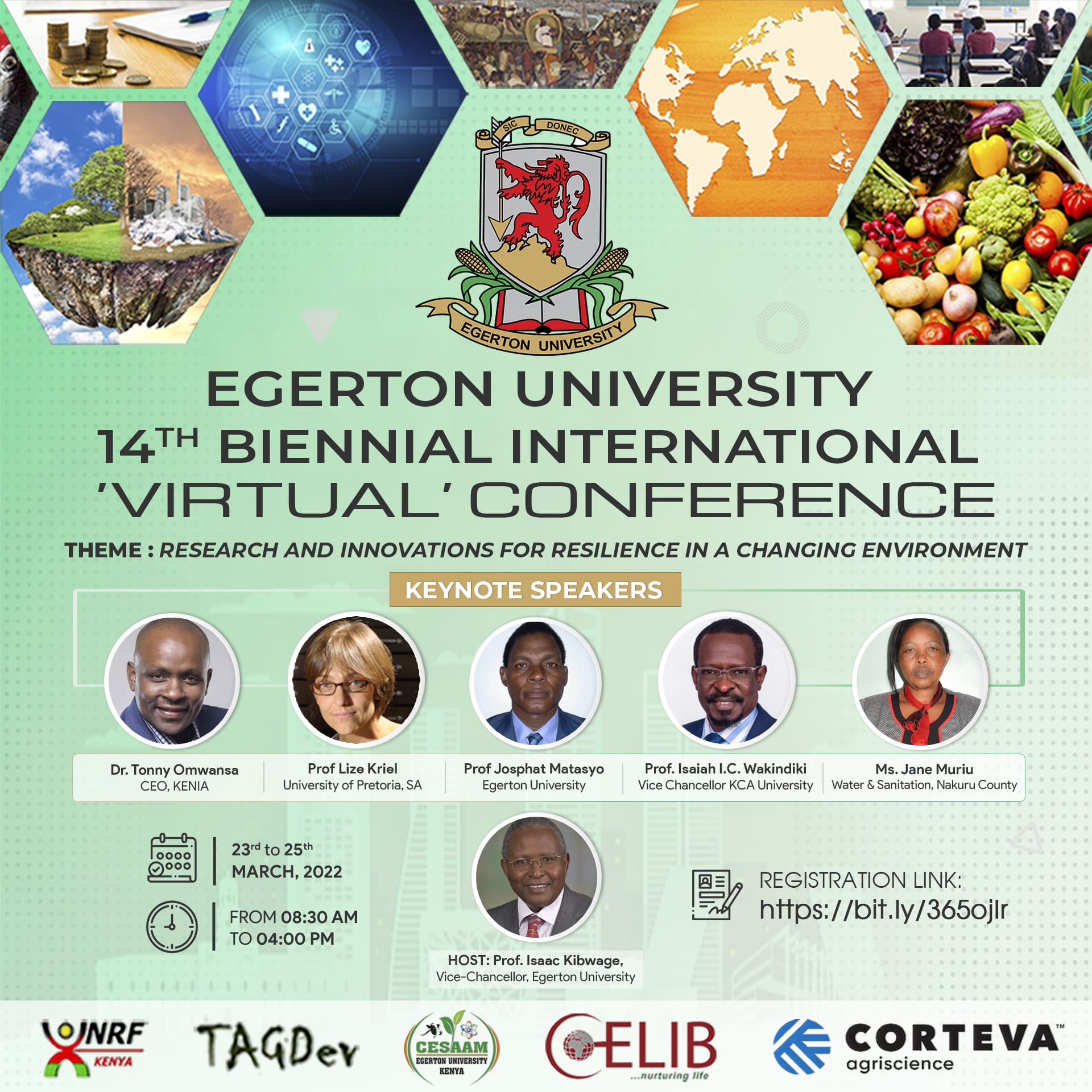 How to Cite
ONYANGO, P. (2022) "THE PSYCHOLOGICAL EFFECTS OF THE COVID-19 PANDEMIC ON THE MENTAL WELL BEING AMONG SECONDARY SCHOOL STUDENTS IN KENYA: PSYCHOLOGICAL EFFECTS OF THE COVID-19 PANDEMIC ON THE MENTAL WELL BEING AMONG SECONDARY SCHOOL STUDENTS IN KENYA", Egerton University International Conference. Available at: https://conferences.egerton.ac.ke/index.php/euc/article/view/224 (Accessed: 4 February 2023).
Section
Transformative Education for Social-Economic Adaptability
License
Copyright (c) 2022 Egerton University International Conference
This work is licensed under a Creative Commons Attribution 4.0 International License.