THE DIGESTIBILITY AND IN-VITRO METHANE GAS EMISSION OF INDIGENOUS AND INTRODUCED GRASSES IN THE RANGELAND ECOSYSTEMS OF SOUTHEASTERN KENYA
Keywords:
Gas chromatogram, indigenous, introduced, Methane
Abstract
Various grass species with high biomass yield and low moisture demand have been introduced in the rangelands in efforts to realize increased ruminant productivity that could not be achieved with low in biomass yield and quality of the indigenous and adaptable grasses.
However, this intervention ignores methanogenic potential of the indigenous and introduced grasses, a necessary consideration for realizing increased productivity while minimizing methane emissions towards sustainable pasture and ruminant production. This study determined digestibility and methane emission of three indigenous grasses: Eragrostis Superba (E. superba), Cenchrus Ciliaris (C.Ciliaris), Enteropogon Macrostachyus (E.Macrostachyus) and two introduced grasses; Chloris gayana var Boma Rhodes and Chloris gayana var Extozi Rhodes. Samples of these five grasses (whole plant above ground) were collected from established pasture plots at a research station in the southeastern rangelands of Kenya. The grass samples were collected using one-meter square quadrats for proximate analysis and determination of neutral detergent fiber (NDF) and acid detergent fiber (ADF) using AOAC (1990) method number 6.5.1 and 6.5.2, respectively. In-vitro digestibility of the samples was conducted by incubation of the sample and rumen fluid for 72hrs at 39oc and collecting gas emitted for quantification of methane concentration using a gas chromatograph fitted with flame ionization detector (FID). On average, relative to the indigenous grasses, the introduced grasses were higher in crude protein (74.05 g/Kg DM vs. 52.11 g/Kg DM), in digestibility (dry matter digestibility 34.13% vs 31.43%; organic matter digestibility 31.70% vs 29.27%) and in NDF (712.7 g/Kg DM vs. 708.0 g/Kg DM) but with higher methane emission (25.61 ml vs 15.93 ml). Methane production positively correlated with crude protein, neutral detergent fiber, acid detergent lignin and in-vitro digestibility. It is concluded that ruminant production utilizing introduced grasses would achieve increased productivity but with sustainability tradeoff of increased methane emission, which should be a sustainability concern in the rangeland ecosystem.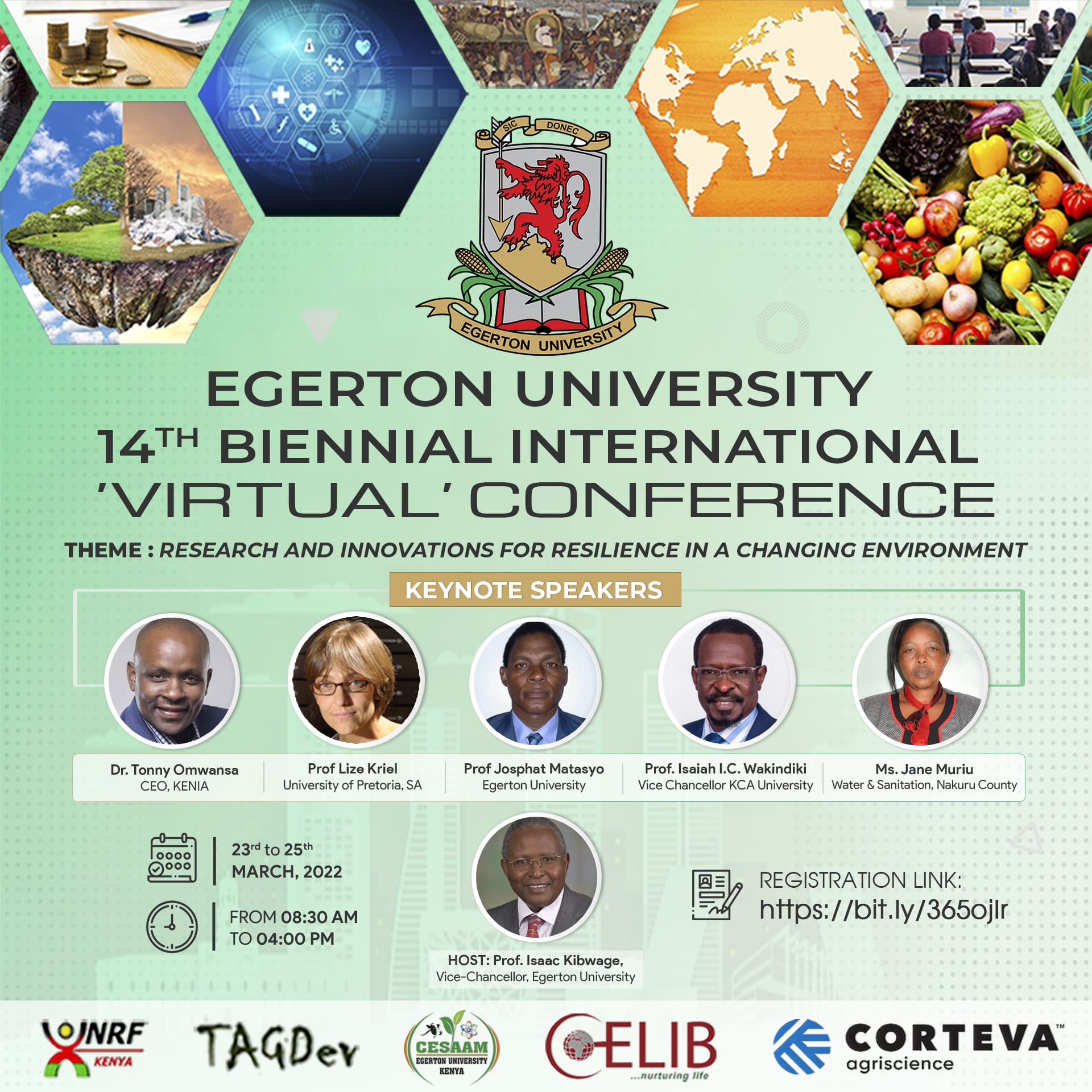 How to Cite
Maweu, A. (2022) "THE DIGESTIBILITY AND IN-VITRO METHANE GAS EMISSION OF INDIGENOUS AND INTRODUCED GRASSES IN THE RANGELAND ECOSYSTEMS OF SOUTHEASTERN KENYA", Egerton University International Conference. Available at: https://conferences.egerton.ac.ke/index.php/euc/article/view/73 (Accessed: 4 February 2023).
Section
Innovations in Climate Change and Natural Resource Management
License
Copyright (c) 2022 Egerton University International Conference
This work is licensed under a Creative Commons Attribution 4.0 International License.