University based strategies for driving application and uptake of grain legumes and dry land cereals innovations by farmers
Student led extension program
Keywords:
Student attachment, soil amendments, climate change, innovations, value chain
Abstract
Universities play multiple roles of training, research and extension, and can serve as vehicles of rural transformations. One such university-led approach is the use of students on attachment to provide extension support for innovative and proven technologies. The purpose of the study was to 1) train students on the available innovations for selected grain legumes and dryland cereals (GLDC), i.e. cowpea, soybean and finger millet; 2) involve the students on sensitizing farmers on the same innovations and 3) engage students in assessment of GLDC value chains in selected counties. Twelve Egerton University undergraduate students participated in the programme between July and August 2019, where they were attached to the same farm for a period of 2 months in four counties in Kenya (Nakuru, Baringo, Uasin Gishu and Laikipia). To accomplish these objectives, capacity building for students were conducted and they set up demonstration plots in the farmer's fields to allow for farmers' participatory evaluation of GLDCs. A survey to assess farmers' awareness and utilization of GLDCs was administered by the students. In total, 90 agro-vets/seed merchants/open seed markets were assessed. The students learnt about new GLDCs varieties, use of legume inoculants (biofix), and other management practices of the three selected GLDCs through classroom and field sessions. At the end of the study, more farmers were aware of the GLDCs and their benefits especially with the challenges of climate change and were willing to adopt these crops. Because of attaching the students to the individual farmers/farmer cooperative societies, there was a mind-set change about the grain legumes and dry land cereals. Some of the cooperatives reported a significant increase of up to 23% in their membership because of the student farm attachment. Student farm attachment enhanced the linkage between universities and the farmers and provided first-hand information on proven farming innovations.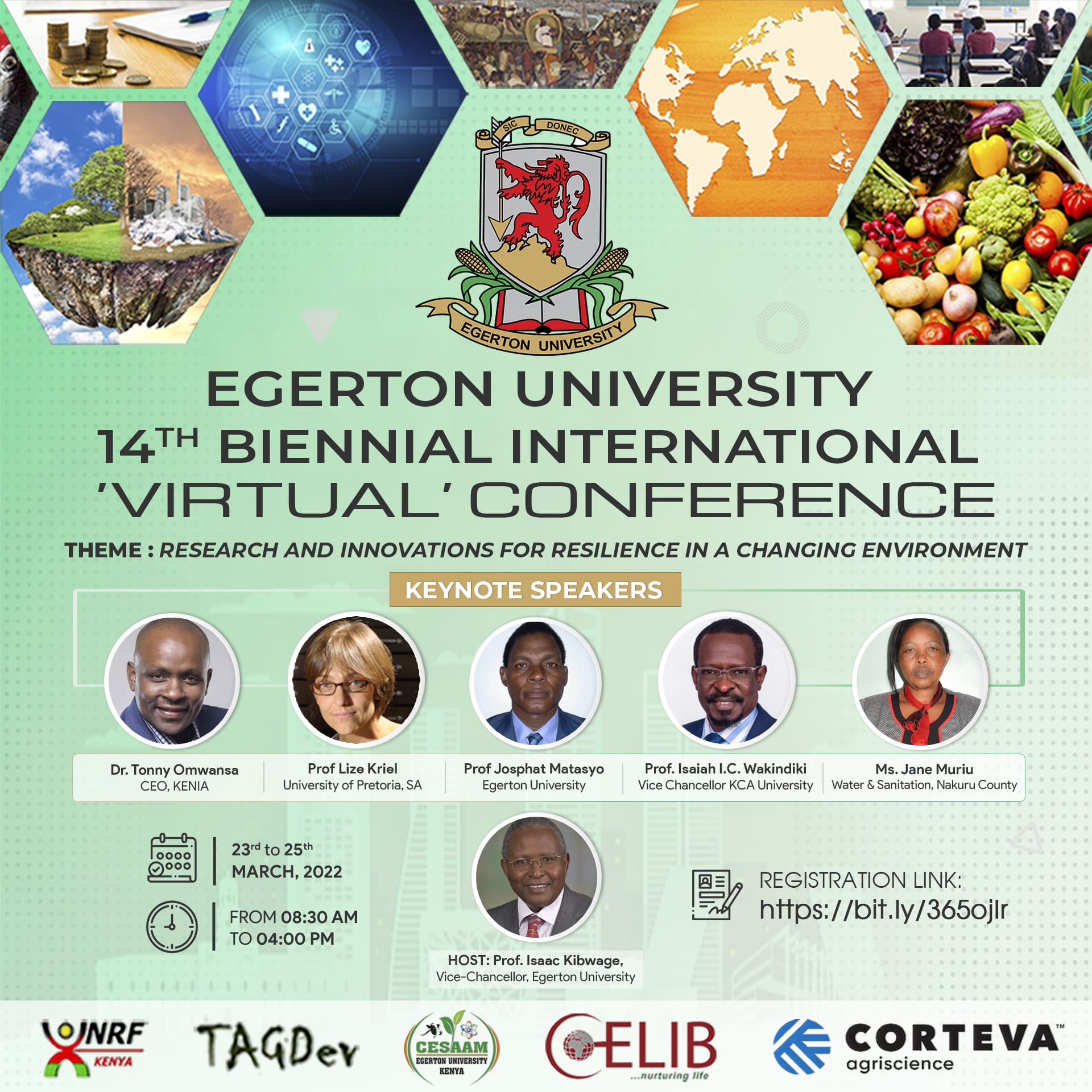 How to Cite
Korir, H., Kipngetich Chumo, S., Opiyo, A. and Mungai , N. (2022) "University based strategies for driving application and uptake of grain legumes and dry land cereals innovations by farmers: Student led extension program", Egerton University International Conference. Available at: https://conferences.egerton.ac.ke/index.php/euc/article/view/151 (Accessed: 4 February 2023).
Section
Innovations in Climate Change and Natural Resource Management
License
Copyright (c) 2022 Egerton University International Conference
This work is licensed under a Creative Commons Attribution 4.0 International License.