DRAWBACKS OF CHEMICAL CONTROL OF WHITEFLIES ON TOMATO PLANTS
Keywords:
Active ingredients, Natural enemies, Non-biodegradable, Residues, Resistance 
Abstract
Whiteflies are Homopterans belonging to the Family Aleyrodidae. Apart from sucking phloem sap, whiteflies also transmit viral diseases to tomato plants, hence affecting the yield and quality. Insecticides are being used the most due to their immediate action against whiteflies. However, continued application of these insecticides has made the whiteflies to develop resistance, rendering chemical control ineffective. Whitefly resistance to insecticides is a process of natural selection. Bemisia tabaci develops resistance to over 40 active ingredients of insecticides when the whitefly is treated with excessive doses repeatedly. Some of the examples of insecticides that whiteflies have successfully developed resistance against include: conventional insecticides (organophosphates and organochlorines) and insect growth regulators (buprofezin and pyriproxyfen). In laboratory conditions, whiteflies have developed early resistance to bifenthrin, and the resistance intensifies under continuous selection to 752-fold by generation F27. Repeated application of excessive doses of neonicotinoides such as imidacloprid also leads to whiteflies resistance against these insecticides. Resistance of whiteflies to insecticides further leads to resurgent behavior, hence secondary outbreak of the pest. These insecticides are also toxic to the natural enemies of whiteflies such as spiders, bugs and predatory beetles. Due to persistent chemical residues in crop produce, chemical control has become more harmful to human health. The insecticides are also non-biodegradable, hence harmful to the environment. The main objective of this work is to review the main reasons that make whitefly control using different insecticides has become quite difficulty. Therefore, the drawbacks of chemical control of whiteflies can be solved by a novel approach that makes maximum use of effective, environmentally friendly and safer non-chemical methods.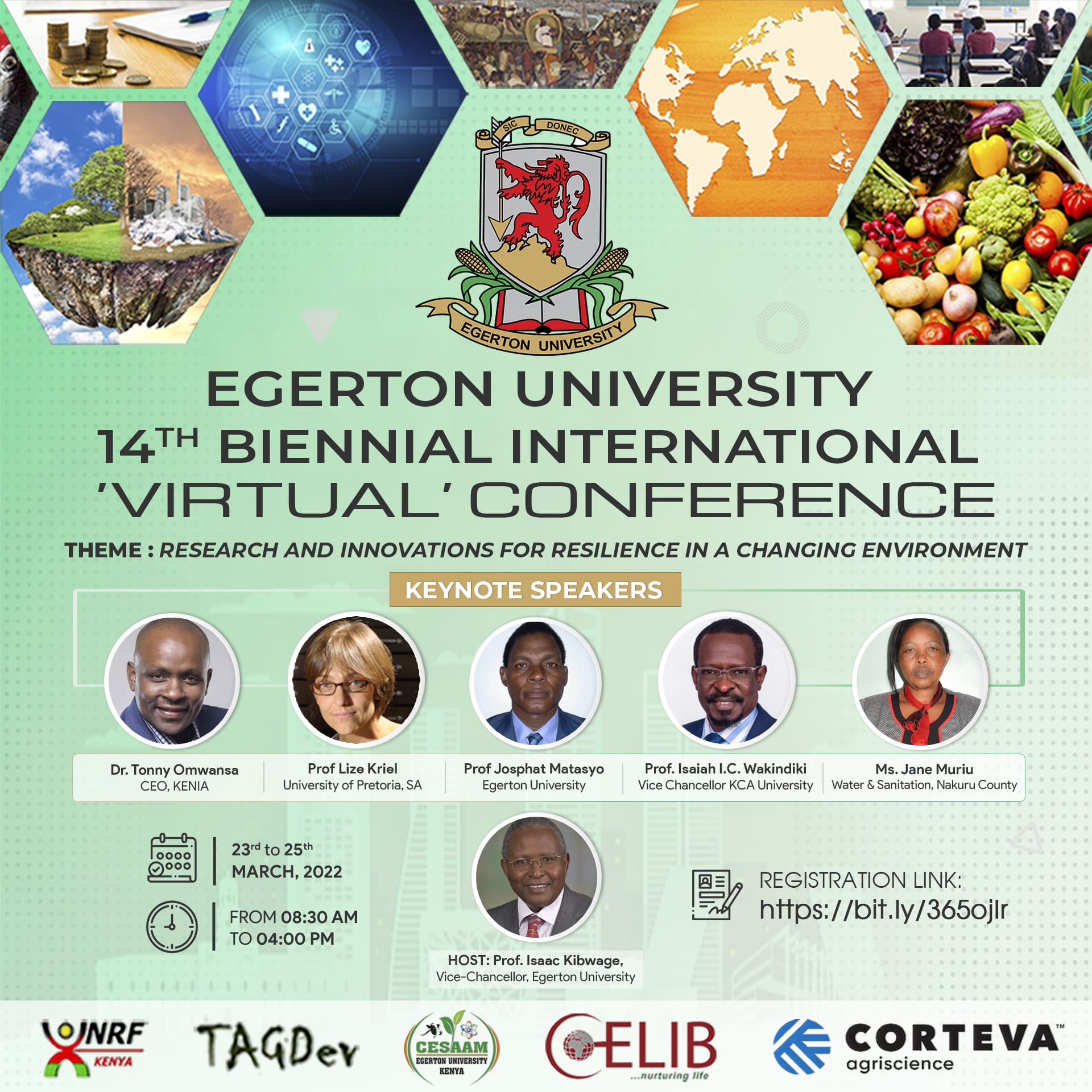 How to Cite
MUTUA, E. (2022) "DRAWBACKS OF CHEMICAL CONTROL OF WHITEFLIES ON TOMATO PLANTS", Egerton University International Conference. Available at: https://conferences.egerton.ac.ke/index.php/euc/article/view/148 (Accessed: 4 February 2023).
Section
Innovations in Climate Change and Natural Resource Management
License
Copyright (c) 2022 Egerton University International Conference
This work is licensed under a Creative Commons Attribution 4.0 International License.