The Challenge of Framing Climate Change Stories in Selected Vernacular Radio Stations in Western Kenya
Keywords:
Climate change reporting, vernacular radio stations, Framing, Mitigation, Adaptation
Abstract
Media professionals have diverse responsibilities of reporting climate change matters to help educate the public on adaptation and mitigation mechanisms to address climate change. This task can be challenging for journalists working for media houses which report in vernacular languages because often times, the science of climate change can be complex to accurately translate. Since 2019, the Media Council of Kenya (MCK), working together with various stakeholders, has invested heavily in training journalists on how to report climate change. However, the extent to which such training has improved the coverage and framing of climate change stories especially in rural communities in Kenya has not been explored. This paper seeks to analyse the challenges faced by journalists working in vernacular radio stations in framing climate change stories. In particular the study will seek to establish whether journalists who have been trained on climate change reporting are better equipped based on their climate change story outcomes compared to those who have not been trained. The study will be conducted among journalists from Nganyi FM, Bulala FM, West FM and Vuuka FM radio stations which broadcast in various Luhya language dialects. This will be a descriptive survey where descriptive data based on the form and content of climate change story transcripts will be accessed and analysed as well as interviews conducted with the selected journalists. Obtaining data will be transcribed and presented in form of transcripts and discussions. The findings will help the MCK and the many donors supporting the climate change discourse to evaluate the success of the trainings for journalists and hopefully come up with a better designed curriculum for conducting such trainings in the future.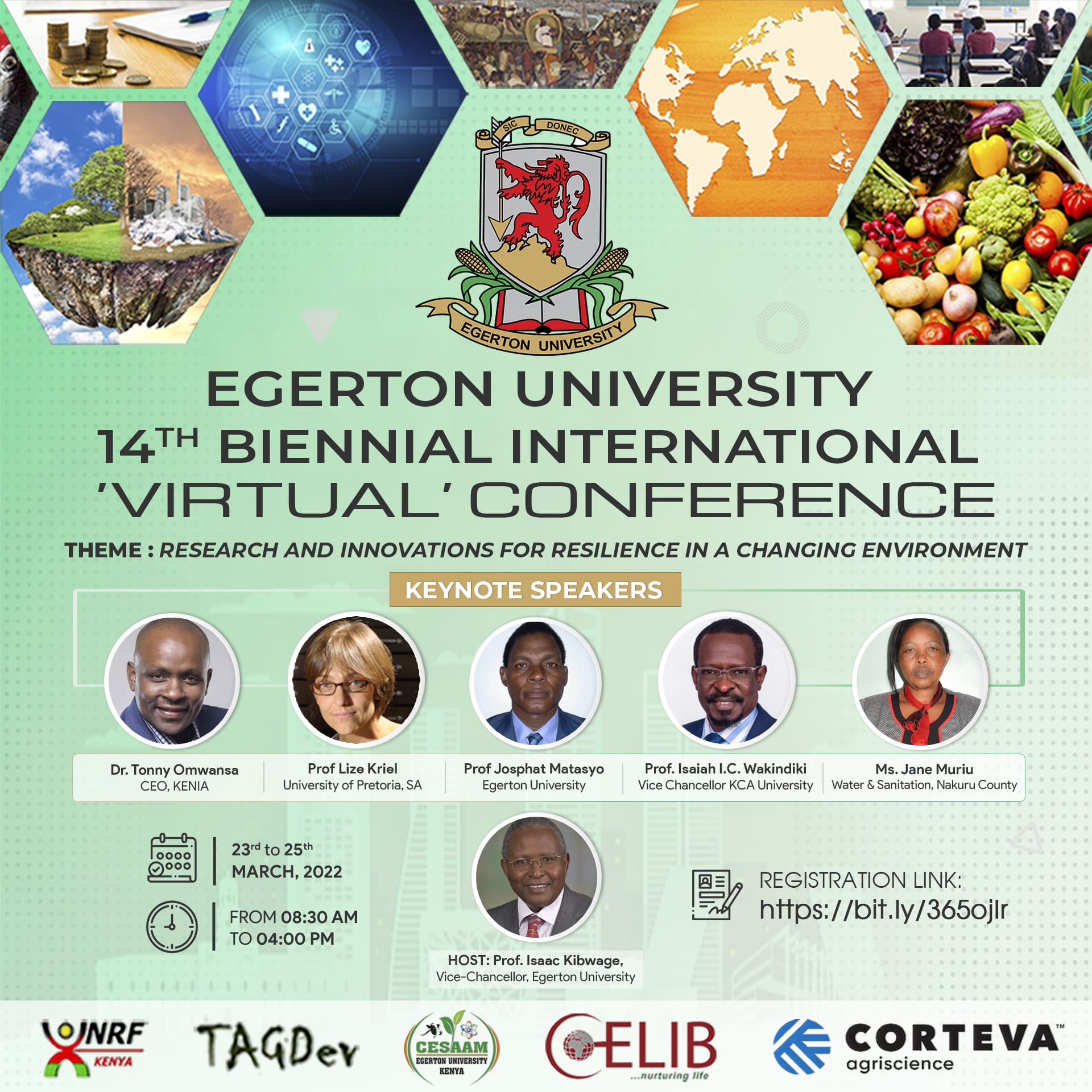 How to Cite
Chakava, H. (2022) "The Challenge of Framing Climate Change Stories in Selected Vernacular Radio Stations in Western Kenya", Egerton University International Conference. Available at: https://conferences.egerton.ac.ke/index.php/euc/article/view/236 (Accessed: 4 February 2023).
Section
Literature, History and Culture
License
Copyright (c) 2022 Egerton University International Conference
This work is licensed under a Creative Commons Attribution 4.0 International License.